1384 Days: 3 Years, 9 Months, 15 Days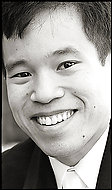 All that matters from now and through the verdict, is doing right by Robert.
We regret not knowing him while alive, but even in death he remains a role model and inspiration. There is no consolation for the Wone family in bringing Robert back, but it is a testament to his life that he is still bringing people together.
After the jump, coverage plans for the trial and a Hall of Fame nomination.
The trial is expected to last one month.  Opening statements today, then it's off to the races.  Most weeks, Judge Lynn Leibovitz expects to hold session five days a week.  This Wednesday, May 19, and June 8-11, may be dark days.  The Memorial Day holiday may also see a shortened work week.
We'll be in room 310 for the duration and expect to publish at least twice daily: morning highlights go up during any breaks then again around 1:00pm.  The afternoon paper will land on porches around 6:30pm.
Datalounge, an anonymous gay gossip site, hosted the first sustained discussion on Robert's murder.  An especially sharp attorney-contributor from those early raw and raucous threads migrated over here, to our good fortune.   Her support and good humor will always be appreciated; she'll remain our BeaFF.
And our sincere thanks to Neely Tucker from the hometown paper.  It will take the four of us to cover a trial half as well as him.