In-House Counsel
Without the friendship and wise guidance provided by a host of regular and committed readers, this project may have foundered long ago.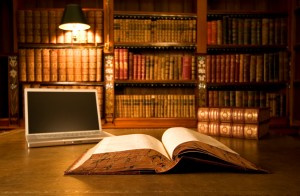 Several attorney-contributors have stood out over the last eighteen months, and they have helped guide the discussion and maintain the focus on the larger picture, the trial that is scheduled to start in less than 48 hours. 
While attorneys are often the butt of jokes, here and just about everywhere else, they are the guardians of a sacred process, one which was foreign to us at the start.
The legal world lost the skills and passion of Robert Wone nearly four years ago, but there are many who stand on his shoulders and also stand at the ready to fight the good fight.
Two familiar names, Hoya Loya and Meto, offer their thoughts on the road ahead.  And we offer our thanks for their commitment and support.
"The purpose of our judicial system is to seek justice… And sometimes find it."  So said a somewhat jaded former public defender at a roast I once attended.  His comment was met with nervous laughter and also some audible gasps.  But it sums up the process pretty well and let's not forget that a trial is just that, a process.
This trial will help to redress the wrong done to society by Robert's murder, though a subsequent murder trial would, of course, go further in that regard.
At long last, we are about to embark on a process to determine if Joe Price, Victor Zaborsky and Dylan Ward conspired to obstruct justice and tamper with evidence in the investigation of the death of Robert Wone at their home.
It is the powerful sense that the scales of justice were thrown out of balance by the murder of a wonderful human being that has drawn so many of us, from diverse backgrounds, to this site, even though most of us never knew Robert or anyone else involved. 
At the same time, we cannot convict based solely on suspicion or even well-founded speculation.  The government must establish beyond a reasonable doubt that the crime scene discovered by the first responders was altered by the defendants and that the defendants have continued to deceive the police and avoid telling all they know.  The defense will try to shed doubt on the evidence of conspiracy, but that doubt must be reasonable — a qualification too often forgotten. 
Maybe the stunning shift to a bench trial means there could still be a major disclosure, a plea, maybe even a confession. The three defendants may be found guilty of conspiracy, or not.  Or perhaps only two of the three.  Whatever happens, the system will have worked so long as the government puts on the strongest case it can under the circumstances and the defendants receive a zealous defense.
After observing Judge Leibovitz these past few months, I don't know how anyone on either side can doubt that she will extremely fair and intelligent in her conduct of the trial.  We may not be pleased with the result, but it will have been reached through the necessary process.
There will be justice of some sort in that the most likely suspects will have been tried.  They will, at very least, have faced consequences for the questionable, sometimes puzzling choices they made in the subsequent investigation, regardless of the verdict.  But even a conviction will not be the end of the line for this case.  You can bet that each and every motion in limine that was denied and every adverse ruling from the bench during trial will provide fodder for appeals.  And if they are completely innocent and convicted, then the appeals process will help serve justice as well.
Also, let's not forget that Kathy Wone is waiting in the wings with her civil case and its much lower standard of proof — preponderance of the evidence.  If the defendants are convicted of conspiracy, they will almost certainly lose in civil court. 
But if they are acquitted?  I don't generally like the idea of using civil or sometimes federal court to redress perceived miscarriages of justice in criminal cases (as with the Rodney King case or O.J.).  It reeks too much of a second bite at the apple — "Well, NOW we'll get 'em!"   But this case is different as it was brought in advance of the criminal trial, seeks specifically to redress the wrong done to Kathy by Robert's murder and to get at truths that may not come out in a conspiracy trial. Perhaps it might even have a better chance of pinpointing the killer and leading to murder charges than the criminal case.
In the end we should be prepared to accept any result.  We must not lose sight of the fact that Robert was a fine lawyer who would have understood the ins and outs of the system and would have trusted in the legal process to find justice.  Let's give it a chance.
-Hoya Loya
"Some Justice" – I Claudius (1976), Episode VI
As I write this, please consider three caveats: (1) I never thought the trial would actually begin mid-May 2010 and that the defendants were looking for legitimate reasons to delay this trial; (2) I was certainly initially surprised by the decision to forego a jury trial; and (3) while I have tried criminal cases to a verdict, I am really a civil litigator.  Having said that, the joint decision first by the defendants and by agreement the prosecution means that each was uncomfortable with a jury. 
Having consulted with some of my criminal defense colleagues, the defendants' decision is not surprising.  Many defense lawyers would rather not have jury trials, but feel that they must request them.  Their decision likely is based upon a desire to avoid risk that salacious issues would work against them and that the "beyond reasonable doubt" standard will work in their favor with the Judge.   For those who wondered whether the defendants' decision might be based upon money, I say "not."  
Defense counsel are fine ethical attorneys who must provide representation to their clients under these circumstances based upon what is best for the defendants – not money.  Many of us have and will in the future continue handling a case long after we stop being paid.  I have every reason to believe that for all our comments about The Four Horsemen, they are fine attorneys representing the highest ethics of our profession.   Even if as posited by some that the money spigot has been turned off, I do not believe that that has factored into this long thought out decision.
As to the prosecution, they have the burdens of the less than ideal (to be nice) investigation by the MPD and others.   With Judge Leibowitz they have someone who knows that these problems don't mean that defendants are not guilty.
 But for all that and while many of us on this site have our firm opinions and have a desired outcome, the fact that there is a trial at all even on these lesser charges is a victory for the system.  And whichever way the case goes and will that has gone before and while many are dissatisfied that this is not a murder trial, this trial for conspiracy in and of itself represents "Some Justice." 
The verdict after the end of the day will not be based upon jurors, but as the Washington Post reported Friday, will result from the evidence submitted by two well-prepared and excellent legal teams under the watchful eye and hand of a well run trial by one of D.C.'s finest jurists, a tough but fair Judge.    One commenter recently asked whether "we" could accept an acquittal from Judge Leibovitz if that is what happens – that we won't be able to blame a maverick jury.  My answer is, yes.  I can accept it even if I view the case differently from a verdict. 
 This case is now less of a show because of the lack of a jury.  That is some justice.  It will be shorter simply because the Judge can move the case along without concern for a jury.  Judge Leibowitz will not put up with shenanigans.  That is some justice.  Some experts will never appear.  Some experts will be much briefer. 
The defendants may find it necessary to testify in order to explain themselves to the Judge.  But I digress because predictions are useless.   Also look for the Judge to be very active with all witnesses if the lawyers don't ask the questions that she wants to hear.  The Post article makes it clear that without a jury she will not shy away from seeking justice herself.   Unlike a jury she can and likely will ask her own questions – sharp, perceptive and direct.  Witnesses will have to prepared for a very different environment. 
Notwithstanding our hunger for prompt information and notwithstanding the fact that we will now get great coverage from the Editors and all those that the Editors have caused to cover this case (4 articles in this week's Post), this is not a show.  It is a trial to provide some justice for Robert.  It is a trial of three men who guilty or innocent deserve the best that our system can provide.  Real lives and a very real death of a fine young man and attorney will be the focus of this case. 
All of us on this site seek the same thing.  At the end, may Robert receive justice.  Some justice.
-Meto