Washington Post Profiles Judge Lynn Leibovitz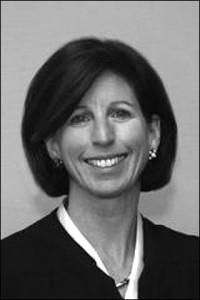 Keith Alexander of the Post had a crackerjack profile of the presiding judge in the Wone trial, Lynn Leibovitz, in yesterday's edition.
Profiled in these pages this past January, Alexander draws a good picture of the judge, the daughter of New York State judicial royalty.
She came to this case well prepared.  At the first status hearing she presided over on January 15, she seemed to already have a very firm grasp on the myriad of details from the night of the murder and rhe ensuing and drawn out investigation.
The feverish pace she set was a distinct difference from that of her predecessor, Judge Frederick Weisberg, who owned the case for over a year.
Alexander also notes the irony of how the defense fought to keep her off this case last winter, only to now find themselves with no one standing in between them and her.
-Craig