The Trial Takes Shape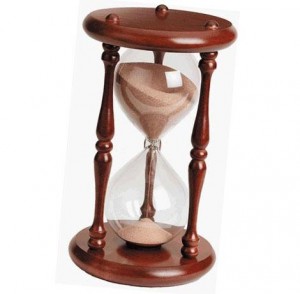 Other than getting Judge Lynn Leibovitz' rulings on experts and evidence from yesterday's motions hearing, we got a clearer picture from her, the government and the defense team on what the trial's structure will look like.
Despite the "winnowing", when it comes to this trial's length it's time to stop thinking in terms of weeks, but rather months.
Judge Leibovitz marched through her plans and vision while also getting the expectations from AUSA Glenn Kirschner and the defense counsel.
Kirschner told Leibovitz his case in chief could take four to six weeks, her response was plain: "Are you kidding me?"   Dylan Ward counsel, David Schertler chimed in for the defense – three to four weeks.  Leibovitz said hoped that these morning line guesses were "overestimates on both sides of the table."
After the jump, the Wone trial by the numbers.
Remaining business to be worked out next week includes the pending motions; primarily use of defendant statements from the night of the murder and the Ward & Zaborsky grand jury testimony from the burglary.  I'll leave it to the smarter guys here to explain the impact these sets of statements have on the larger motions to sever and suppress.
Jury selection is now scheduled to begin on Wednesday, May 12 and is expected to last three days.  Opening statements are planned for Monday the 17th.  Of course, depending how things go, that could push a day or so.
For jury selection, Judge Leibovitz shared her plans on the process.  Voir dire may be conducted in the jury room behind Leibovitz' courtroom, 310.  Space limitations dictate.  A huddle of as many as seven attorneys and a potential juror in front of the bench may be too tight.
Juror questionnaires are also being drafted and Leibovitz is soliciting proposals from both sides.  She said that the juror pool will be pre-screened for length of service, six to eight weeks. 
From the juror pool each side is allowed twelve strikes: four for each defendant and 12 for the government.  Four alternates will also be seated and strikes are allowed for them as well, three each.  Leibovitz hopes to sort through 23 jurors a day next week and have them picked by Friday, May 14.
Some time was spent yesterday discussing courtroom arrangements and seating. The Court's public information officer is setting aside eight to ten seats for media.  The first row behind the defendants and counsel will be for paralegals and associates.  The row of six seats immediately behind the jury will remain empty.  Some seats are reserved for family.  An overflow crowd is expected; there may be extra chairs set up and a rotation system for spectators may be initiated. 
The two-month trial estimate came from Leibovitz asking both sides who how many witnesses they may call.  Kirschner estimated he'd be calling the better part of 70 witnesses, but possibly losing  a dozen.  Of those, 24 are expected to be "civilians," most of their testimony "brief" and four "lengthy."  Kirschner may call anywhere between 9 and 16 experts, 22-24 law enforcement officials (six lengthy), and five to 10 "others."  He later admitted that four to six weeks for his case in chief may be "an overestimate."
For the defense, Thomas Connolly estimated his team would call eleven experts, twelve "civilians" and clearly stated, but perhaps just a head fake, that one or more of the defendants could take the stand as well.
Leibovitz did the math.  She estimated they could conceivably get through two or three experts each day,  an estimate she called "realistic", and hopes to simplify things for the jury in some regards.  Drawing on her years hearing medical malpractice cases, she suggested both sides come to agreement on a "glossary" of terms and the government put together a book of exhibits so each juror could have the evidence handy.
The defense will use a digital projector for their exhibits but the government will stay analog with an overhead projector and good old-fashioned mounted exhibits.  Word is that there is also room on the third floor of Moultrie; an audio feed may be sent in there to accommodate overflow.
As far as scheduling in the out weeks, Leibovitz shared the good and bad days on her current calendar.  Although she normally sets aside Friday for procedural matters, testimony will probably be heard those days.  May 19, June 8-11 and possibly July 7 appear out.  Accommodations may be made for both the Memorial Day and July Fourth holiday weekends; "…the jury will be needing a break by then," Judge Leibovitz opined.
It is now entirely possible that this trial will conclude near the four year anniversary of Robert's murder.   If ever there was an example of the desperate need for greasing the wheels of justice, look no further.
-posted by Craig