Now That The Embargo Has Been Lifted…
If you needed any more reason to go out and purchase the May edition of Washingtonian Magazine, this nugget that Harry Jaffe uncovered, is alone worth the cover price of $3.95.
In painstaking (and at times heartbreaking) detail, Harry traces the events of the days immediately following Robert's murder, as the shock of the tragedy was starting to set in.  Our idea of that timeline has never been precisely clear, and Harry put the disparate pieces together.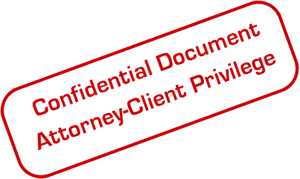 Two days after the murder, on Friday, August 4, 2006, the housemates, now defendants, Joe Price, Dylan Ward and Victor Zaborsky paid what could best be characterized as a condolence call in Oakton.
In Harry's telling of the events, Kathy Wone spent a half hour alone with them in the basement and at one point asked them, "What happened?"
"They told her that they had a glass of water with Robert and gone to sleep, that they heard grunts, that an intruder had come into their house.

They gave her no details of how her husband might have died."
Kathy Wone was later interviewed at her home for an hour by MPD Detective Brian Waid the following day, Saturday.  With Kathy during that interview was Robert's longtime friend and roommate Jason Torchinsky, an attorney and former federal prosecutor.
The next day, on Sunday evening, while Jason was writing his eulogy for the upcoming Tuesday funeral, his cell phone rang.  It was Joe Price calling.
Quoting the Jaffe piece:
"Price's lawyers had wanted to know what the detectives had asked when they visited with Kathy the day before.

In order to get that information, Kathy would have to waive her attorney-client privilege with Torchinsky.  Would he (Torchinsky) ask Kathy to let him share the conversation they'd had with the detectives?

"Let me think about it, Torchinsky replied.  He thought for less than a minute before the shock hit.  Why would Price want to know what Kathy had told the police?  Did he want to make sure their stories squared?

Torchinsky phoned a friend who was also a lawyer and explained the situation.  "Find her another lawyer," the friend said.  "You're too close and you don't know where this is going."

In the middle of the night, the same friend e-mailed: "Contact Covington."
That call and email set off a chain of events that led to Covington and Burling becoming heavily involved, closing ranks around those who they considered to be family, the Wone family.

After emailing Robert Gage, (Robert's boss of six years) who was in Italy at the time, Gage called Torchinsky from a train asking for  "an email explaining the entire situation and sequence leading up to Joe Price's phone call.   Ten minutes later, Torchinsky got an email from Eric Holder."
Which Joe Price called Torchinsky that night?  Joe the friend, the attorney, both?  That answer might be a clue as to why Price called.
On Wednesday, another new doc.  Listed is an expert witness who could seriously undercut the defense's position.  The rub?  He's working for them.
-posted by Craig