Inquire Within
We're still trying to determine how long the trial is supposed to last.  It's hard to be exact when predicting the length of a complex trial but in the coming days we'll reach out to some principals to see what they are budgeting and expecting.  The best guess now is four to six weeks.
Spurning Victor Zaborsky defense counsel Thomas Connolly's request for a one-week continuance, Judge Lynn Leibovitz appears hellbent to gavel this trial in on May 10.  That puts the date of the trial's outcome somewhere towards late June.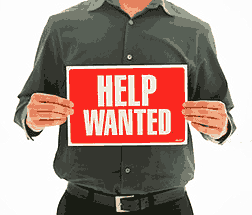 As we try to determine our staffing needs for the trial, we kicked around the idea of bringing on some extra arms and legs.   We laughed about needing an intern.  Now that thought doesn't seem so crazy.  We've pretty much got the trial covered, but expect we'll be needing the occasional assist.
To that end, we are now hiring.  Just posted on Craig's List: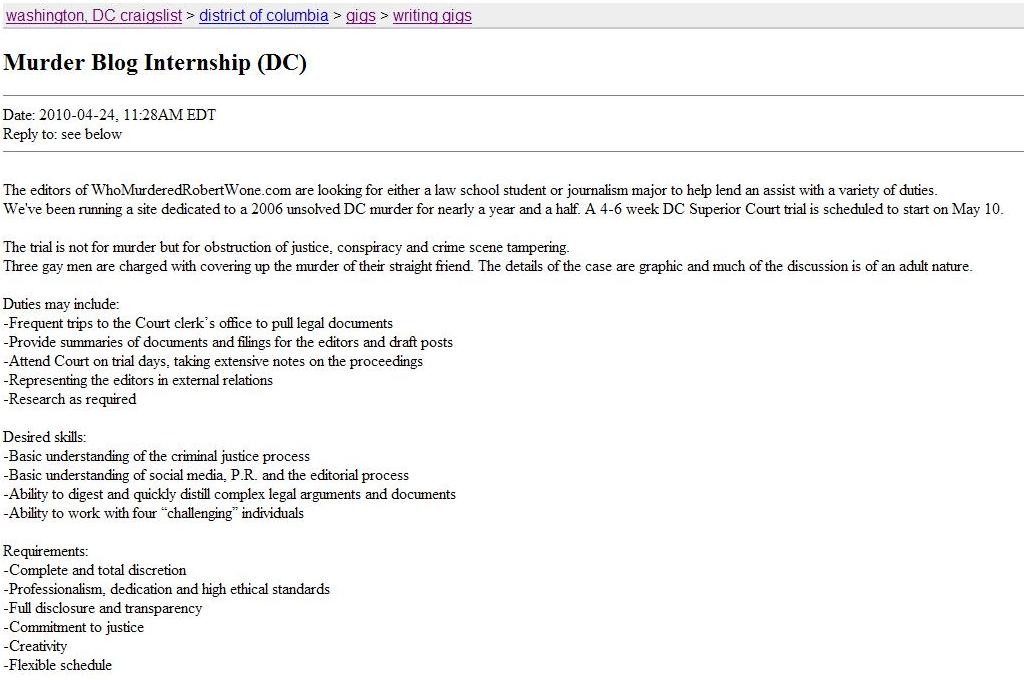 -listed by Craig