Does Price's Fair-Weather Activism Demonstrate Hypocrisy, More?
In 2004, USA Today showered Joe Price and Victor Zaborsky and the lesbian couple to whom each of them donated sperm to conceive children with a splashy write-up about gay families during the run- up to the Bush Adminstration's use of the gay marriage as a wedge issue during the Presidential election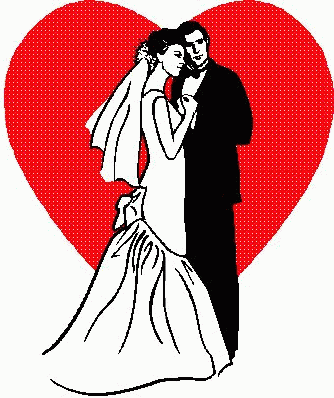 Joe Price's activist impulse to show his extended gay family "forging new territory" is particularly helpful to changing myths about gay and lesbian parenting.  
Portraits such as these are important to gaining full equal rights for LGBT families.  The fact that Joe Price was willing to step forward with an honest look into a happy multi-partnered family with children is more than laudable.
Two years after this, at the height of Joe Price's gay activist profile in 2006, when he was General Counsel and Board Chair for Equality Virginia, but before the murder of Robert Wone, he had another opportunity to step forward in support of gay families.
A statement was circulating by the Beyond Marriage coalition that advocated for legal recognition for alternative couples and multi-partnered family structures.  Among the different families described was this one:
Queer couple who decide to jointly create a child with another queer person or a couple, in two households.
Did Joe Price write this himself?  It is a perfectly on-point description of his USA Today family.  So it wouldn't be a surprise for Joe Price to lend his name in support of this statement's aims.
More than 500 individuals from GLBT, women's, HIV/AIDS activism, at the federal, state and local levels, as well as regarded academics, artists, and educators signed their names.
Joe Price's name was not among them. 
After the jump, a more surprising angle to Joe's missing name.
Another of the listed relationships seeking legal recognition in the statement is:
Committed loving households in which there is more than one conjugal partner.
Again, it sounds as if Joe Price could have written this line himself.  This time about his Swann Street family.  We learned about the multi-partnered and conjugal relationships from the statements that Joe and Victor gave on the night of the murder.
So, not only does Joe Price have one reason, but two living arrangements espoused by the aims of the document.  An sincere man with Joe Price's multi-family structures, as they were, should have lent his name.
Yet, as August 4, 2006, which is the last time the on-line statement reflects names were accepted, he did not offer his name in support.
There could be a perfectly acceptable explanation as to why Price's name is not listed.  One of them could be he was unaware of the letter.  But, this would seem doubtful for an activist who has more reasons than most of the document's signatories to advocate for legal recognition of couples in all forms as well as multi-partnered relationships.
We know Joe Price has been occupied with other matters after August 4, 2006, but he did continue his LGBT activism by guiding the Jenkins v Miller lawsuit through the Vermont and Virginia judicial systems. Furthermore, in May of 2007, he led Arent Fox's Continuing Legal Education class on legal issues as they pertain to gay families.  In short, his LGBT activism did not seem to slow in the months after the death of Robert Wone.
The Beyond Marriage statement was not without controversy.  The line about multi-partnered conjugal relationships has caused some heartburn for at least one of the signatories: Chai Feldblum, Georgetown Law professor, walked-back her support for the document because of this line after she was nominated by President Obama to a position on the Equal Employment Opportunity Commission.
If Joe Price lent his name to this document and it is not yet public, then his gay activism would line squarely up with who he is as a man and the family relationships he surrounded for himself.
But if he has not, and he is fully aware of this document, does this speak to a less-than-honest approach to his gay activism and leadership?
And if Joe Price is less-than-honest about something as important as his families' equal rights would he be less-than truthful about what happened inside his house on August 2, 2006?
— Posted by David