Did the Third Degree Miss the Cracks on  Swann Lake?
Cue the Big Band music from HBO's Big Love, but instead of Bill Paxton, out skates Arent Fox partner Joe Price onto Swann Lake.  Price offers his left hand and Victor Zaborsky joins him.  They skate together to the music, enjoying the attention of the other.  
Before long, Joe notices a waif from Tacoma, whom he encourages to join this happy skating family.  Victor gladly agrees, and Dylan glides toward the duo's open arms, creating a trio in bliss.  Music swells, close-ups show beaming smiles in the company of each other.
All is good on Swann Lake.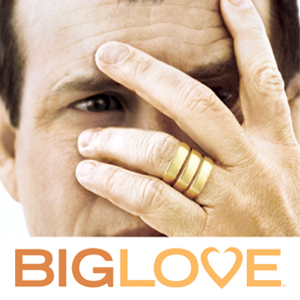 This is the portrait the defendants hoped to paint for police the night of the murder: A happy and stable multi-partnered relationship who, just so, happened to be victims of a mysterious intruder; causing the death of Joe Price's good friend, Robert Wone.
With the publication of the Swann Street trio's statements, we experience this story in the immediacy of the murder's aftermath.  As each discussses the multi-partner relationship, it reflects how they view their own role in the relation to the other.
Joe's statements reveal a man who sees himself at the center of his spouse(s) attention.
In Victor's we see measured responses that might belie actions that created a catalyst that cascaded out of control.
And in Dylan's we see a man whose statements speak to an airy de-attachment about the victim and his membership in this big family of love.
Now, the defendants want to limit discussion of the relationship portrayed in their statements.  This takes the shape of a Defense Joint Motion in limine to Exclude Argument, Testimony and Evidence Regarding Defendants' Sexual Histories and to Limit Argument, Testimony and Evidence Regarding Defendants' Sexual Orientations. 
The housemates argue it is not relevant to what happened that night.  Or, is their big love at the heart of a big lie?
Victor begins his statement as he arrives home early from a business trip in Denver.  All three of the defendants work out in some capacity, then Victor and Dylan make dinner (unsuccessfully by causing steaks to burn) while Joe works on the broken Master bathroom shower. 
They have dinner, each retire to their own activities with Victor watering the plants, Dylan reading.  Things  things get very interesting from here according to Zaborsky's statement:
"Actually, it was probably when I was coming up the stairs after watering the plants out front is when I saw Dylan making the bed in the office.  And I asked him what he was doing because I didn't know we were having anyone coming over.  And he said that Robert was coming over, that he was working late and just wanted crash at our place rather than going home. 

And then I talked to Joe, and asked Joe and he said, yes, that's what was – Robert was coming over and they were going to have breakfast in the morning.  So at that point is when I finished going up stairs and started watching TV."
Before going any further, a few a housekeeping details about the relationship.  Joe is the breadwinner and co-owner of the home. Victor Zaborsky is his domestic partner, the other co-owner and shares Joe's bed in the third floor master suite.  Dylan Ward, the third person in the relationship is Joe's partner, and rents a room on the second floor.  From this set up, Victor has a higher station in the relationship – he co-owns the home with Joe, and is his registered Domestic Partner.
Put yourself in Victor's shoes.  You have been away on a business trip, and are completely unaware that a guest will be staying at your home that night.  You spend an entire evening together with your spouse(s), have dinner, and clean up.  At each of these junctures Joe and Dylan do not tell you about Robert's planned stay. You only find out because you walked in on the second spouse making the bed for the Robert?
Would you feel like you were being kept in the dark about what was going on in your own home?  How would this cause you to react?  Would your position in the relationship feel threatened?  These are all questions not that unreasonable to assume.
If the MPD had the intuition to pursue this line of thinking that night they would have gained more valuable information.  The following dialogue is particularly enlightening as to how the MPD not only missed a vital opportunity, but shut it down in its tracks:
Q: Okay. And you and Joe are partners?

A. Yes.

Q: — right. And is Dylan in the relationship anywhere?

A: Yes, he is.

Q: Okay. All right.  And you and Joe have know each other how long?

A: For over six years.

Q: And you've been together that long?

A: Yes.

Q: And what about Dylan?

A: Dylan's been with us about four years.

Q:  Okay. Does Dylan share an equal part in the relationship or no?

A:  Not, not really.

Q: okay.

A: I mean, it's — we're trying to develop it in that way but it's —

Q: Okay. That's fine. You don't have to explain that any further.  Any problems between you all?

A: No.
It's interesting how Victor was quite willing to open up about the relationship, but the MPD shut it down.  This looks to be a critical mistake.  What could we have learned if Victor was allowed to speak at length about the relationship, especially if he was angry about it earlier in the evening.
Whatever is the case, the transcripts reveal that this is an intimate, multi-partnered relationship between the Swann Street housemates, and a jury will not be able to make the most informed decision possible if this is kept from them.
Did Victor feel left out of key information? Did Victor pitch such a fit that created, at a minimum, a tense environment for Robert to walk into, or at worse, a highly volatile and toxic situation that some how spun out of control?
That's the big question about Big Love.
— posted by David