Joined At The Hip
Government Tries to Keep the Threesome Together
Another piece of business before Judge Lynn Leibovitz at this Monday's status hearing is on the Defendants' Motions to Sever and hold separate trials for the three housemates.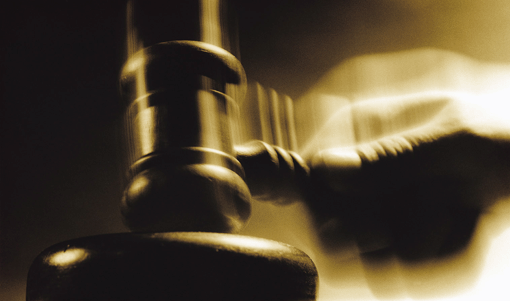 A couple weeks ago we guessed on how much confidence the Front Four have in these pleas; not much we surmised.  Now we get a look at AUSA Glenn Kirschner's response in the Government's Consolidated Response to Defendants' Motion to Sever. 
As expected, the prosecutor says, "phooey!"
The defense contends that their statements to the police in the aftermath of Robert's murder would violate Crawford v. Washington and Bruton v. United States.  According to the government, "…the defendants argue that the cases should be severed because they would be prejudiced if the cases were tried together.  Specifically, the defendants allege that they would be prejudiced by the introduction of co-conspirator statements."
Kirschner cites plenty of precedent of his own to counter these claims:
DC Superior Court Rules of Criminal Procedure allow for joinder if "they are alleged to have participated in the same act or transaction… constituting an offense."

Johnson v. United States: "There is a presumption in favor of joinder in multiple defendant cases, in order to facilitate judicial economy."

Christian v. United States: "When two defendants are indicted on conspiracy charges growing out of the same series of transactions… there is a strong presumption they will be tried together."

Carpenter v. United States:  "Joint trial conserve funds, reduce the inconvenience to shred witnesses and public authorities, and reduce delays."

Elliott v. United States: "A strong presumption arises that persons charged with committing the same offense will be tried jointly"
After the jump, Kirschner's key points and the full document.
On page three of his response, Kirschner lays out his basic argument:
"The government expects the evidence at the trial to show that the three defendants conspired to cover-up the murder of Robert Wone. 

During the course of and in furtherance of that conspiracy, the defendants fabricated a story concerning the circumstances surrounding the homicide and told that fabricated story to the police and others during the course of the conspiracy. 

specifically, each defendant made statements to police… in a concerted effort to persuade the police that the killer must have been a random "intruder."  

However, at not time does any defendant say anything incriminating about any other defendant. 

To the contrary, each defendant offers a robust defense of the other defendants in an attempt to persuade the police that none of them was or could have been involved in the murder of Mr. Wone."
When Leibovitz gavels out on Monday afternoon we'll probably know her rulings on both this motion and on the Miranda challenges. 
It should be a busy afternoon. 
We'll be on hand at the courthouse and once again ask that all interested case watchers come lend a hand or an ear to augment our coverage.  The hearing is scheduled for 3:00pm. 
-posted by Craig