Ethereal vs. Visceral
In the not to distant future, eight weeks from yesterday to be exact (assuming no continuance), Judge Lynn Leibovitz gavels in United States vs. Joseph Price, Dylan Ward, Victor Zaborsky
In yesterday's post on the Government's Opposition to the Defendants' Joint Motion to Compel Rule 16(a)(1)(e) Disclosures, we got a clearer picture of what assets AUSA Glenn Kirchner hopes to bring to trial.  The government maintains they've followed both the letter and spirit of Rule 16, their disclosure obligations to the defense. 
And in their attached proposed order to deny, there was a ballsy request: The defense must make their Rule 16 disclosures to the government within 24 hours after the order is entered.  Slow walk, hurry up… whatever.
That filing was in response to last week's Defendants' Joint Response to Government's Motion to Extend Time to File to Defendants' Joint Motion to Compel  (my God this is getting tedious).  Or simply, the defense still claims that the government has been providing incomplete disclosures as per the rules of discovery.
This Joint Response may offer a glimpse into how the defense sees the trial unfolding and developing: experts, experts, experts.
                                                                                                                                                                                                     Really?  Winning = explaining mitochondria to a jury?
From the defendant's Joint Motion:
"…this trial, unlike many, will focus almost exclusively on forensic evidence and expert testimony.  The Government's theory of prosecution rests entirely upon forensic evidence, and the Defendants' defense will rebut that evidence point-for-point.
One can only guess how many tens of thousands of dollars the defendants have spent, and perhaps an equal amount of your tax dollars spent by prosecutors, in the collection, analysis and documentation of the scientific evidence, experts and testimony that will be presented in May.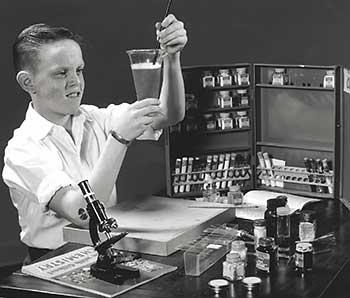 But if one stands back and assumes the role of a juror in this trial, how could this battle of the science nerds play out?  Expert vs. expert; sez him, sez her.
At what point will eyes glaze over in the jury box?  Twelve angry men and women, hypnotized day after day by mind numbing science.  Make that twelve dazed and confused men and women.
We already suspect the drill here: the government will present and Mr. Wizard Bernie Grimm will kick the crap out of Kirschner's experts.  Dueling flasks and bunsen burners….possibly ending in a draw.  And maybe that's what the defense wants and needs: sewing bio-engineered seeds of doubt.
But let's get back to role playing jurors.  What will stick and what will they take back into the jury room for deliberations after the science lectures?   For lack of a better description, maybe it's less the ethereal and more the visceral.
Although physical evidence presented may fall under the header of "forensic evidence," there are a host of other items and witnesses that could cut through the scientific clutter of the test tube set.  For instance, several months ago we wondered what the effect of holding up the not-so-bloody t-shirt Robert wore that night may have on the jury?
Since that October post, we've got a better handle on what else Kirschner hopes to wave around the court room: a boxcar full of S&M gear, a knife with no blood on it, a cutlery set with a missing knife, a not-so-bloody towel and bed linens, crime scene photos and perhaps those much discussed photos from Price's computer, allegedly of him and Ward engaged in… well, we have no idea what, but many assume them to be rather graphic.
Also,  from yesterday's post, in Attachment A, page 4, that in addition to hundreds of crime scene photos taken of the guest room and house, there may indeed be pictures of Robert taken that night shortly after the police arrived.
And who knows what the reaction will be when the 911 call is played; Victor on the Victrola.  And then of course, the hours of videotaped interviews.
Then there's the parade of witnesses Kirschner queues up: the veteran DC EMT's who arrived at Swann Street, the first MPD officer on the scene, Diane Durham; the mysterious witness W-5 from the affidavit, all those "character witnesses," Sgts. Plante (S&M expert), and Parson (gay Liaison), and the MPD Brass: Detectives Waid, Wagner, Norris et al.  And what about Kathy Wone?
For all we know, the relatively speedy Judge Leibovitz may rule this Friday as to what evidence will be entered at trial.  A big decision for her will be the Miranda question raised last week – whether the transcripts and videotapes of the defendants' interviews are admissible.
Team coverage is planned for Friday's 2:45pm status hearing.  And if we're lucky, a special guest courtroom correspondent will join us for the session and perhaps pen a companion post on the day's activities and news.
-Posted by Craig and Crow T. Robot
Defendants' Joint Response to Government's Motion to Extend Time to File to Defendants' Joint Motion to Compel