Were 4th, 5th & 6th Amendment Rights Violated?  >Update @ end<
In a busy week of motions and filings these two stand out.
If,  as the defense contends, Ward and Zaborsky were not properly 'Mirandized" on the night of Robert's murder, anything gleaned from their marathon interrogations must be ruled inadmissible.
In separate Motions to Suppress, Ward and Zaborsky claim they were unlawfully seized, held and interrogated.  Aside from the original affidavit and Paul Duggan's Washington Post series, these two documents offer the best look at the events and choreography of the early morning hours of August 3, 2006.
"Shortly after MPD's arrival, one of the MPD officers directed Zaborsky, Price and Ward to sit down in the living room.  The same officer directed a uniformed officer to watch the three men.  Price suggested to Zaborsky and Ward that they should all get dressed and go to the hospital where Wone was being transported.  The same plain-clothed officer instructed the men that they could not go to the hospital, that there were to remain seated… and that they were not to move….

"Eventually, after more than a dozen officers had entered the home, an officer directed a uniformed officer to escort Zaborsky, Price and Ward upstairs, one at a time, to get dressed…  Each of the three men was taken upstairs and watched while they dressed, and then taken back downstairs.  Zaborsky, Price and Ward were then told they were being taken to the police station for questioning.

"Zaborsky was instructed by an MPD officer to get into a patrol car…between approximately 12:30 and 1:00am… (Zaborsky) was escorted to an interrogation room, where he was left alone with the door locked.  The room was small… (and) a length of chain was bolted to the floor.  The detectives did not read Zaborsky his Miranda rights…."
The transcript as Act I of Good Cop, Bad Cop.  Or maybe just In-Between Cop.
"POLICE OFFICER:  I mean, you got four guys in a house.  One guy ends up dead.  The other three, you know, are saying, 'I didn't do it and the other persons didn't do it…'"
Also, we get a look at what may or may not have been videotaped by the MPD's crack A/V Squad that night.   Yeah, you guessed it…after the jump.
Zaborsky defense counsel Tom Connolly goes on to explain at great length how his client's rights were violated, especially the MPD's repeated failure to read him his Mirandas throughout the course of the evening.   He was "released" at around 8:30am.
Ward's motion reads the same way and offers a glimpse into his statements and mindset from the night their friend was slain.  Although longer, it reads similarly…and perhaps more befitting of a published author, drama points were added to the text:
"When Ward needed to use the restroom (at 1509 Swann) and get a glass of water he had to ask permission and was watched by the police.

"…Ward was placed in the back seat of a patrol car…  A protective metal screen separated the driver from the back of the patrol car, where Ward was made to sit.

"In fact, there were several instances where Ward was left alone in the locked interview room (at Police HQ) but needed to use the bathroom.  Ward had to pound on the door to gain the attention of an officer on the other side…"
Much of this may be determined by the transcript since we learn on page four that the initial part of Ward's interrogation, five hours, was not videotaped.
From the transcript portions in the Ward motion, we read of Detective Wagner and Norris' efforts to get their subject to open up:
SERGEANT WAGNER:  I'm very troubled, I have to be honest with you.  I don't believe we're getting the truth.

MR. WARD:  Everyone keeps telling me that.  I don't know why.

SERGEANT WAGNER: Well, because some  one or more of you stabbed Mr. Wone…let me just say – because eventually it will come out.  It's going to come out.  Either from you or Joe and Victor – one of them is going to tell.  If it isn't you, then you're going to go down.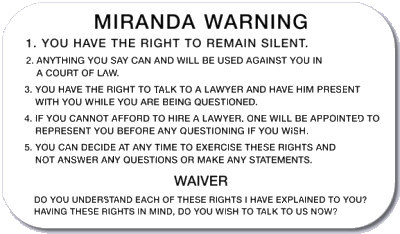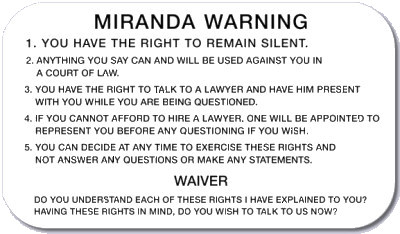 Later that morning at around 6:00am, while the rest of DC was stirring to start another work day, Ward is told he's going to be taken to the FBI for a lie detector test:
DETECTIVE NORRIS: You'll just go down there and you take the test and let's just get it over with.  And if you clear it, you pass and–

MR. WARD:  Shouldn't I have a lawyer here with me?  I don't know–

DETECTIVE NORRIS: What do you need a lawyer for?

MR. WARD:  I don't know how this works.

DETECTIVE NORRIS:  But you don't need a lawyer.  I mean, if I didn't do anything, what do I need a lawyer for?

MR. WARD: I don't have anything to hide.

DETECTIVE NORRIS: Exactly, so what do you need a lawyer for?

MR. WARD:  Just because I've never had anything like this happen to me before and I'm scared because I don't know how these things work.
After Ward's lie detector test we learn of the then MPD Gay Liaison, Sergeant Brett Parson's first appearance.   He met Ward at the FBI and took him back to the Anacostia Violent Crimes Branch, questioning Ward along the way.  According to the motion, Parson told Ward that Price and Zaborsky, "were talking."  Ward was later "released" at 11:30am that morning.
What this seems to come down to is whether or not Zaborsky and Ward made custodial or non-custodial statements to police that night.  Both motions lean heavily on case law not just from Miranda but from United States v. Allen,  United States v. Gayden,  Rhode Island v. Innis, Thompson v. Keohane, and Yarborough v. Alvarado.
In an ironic twist of sorts, also sited is United States v. Thomas Green, which also saw a motion to suppress.  Judge Lynn Leibovitz presided over that trial.
We'll leave it to the law jocks to sort through the precedent for us and offer guidance.  First, comment and analysis from wmrw.com's in-house counsel:
"Is it possible that the guys weren't Mirandized and that it took this long for that to come out?  I'd think they would have been screaming this all over town long before now, rather than going through this lengthy pretiral process and then dropping the bombshell….   Or were they Mirandized before the tape went on and they are going to deny it so that it is the cops' word vs. the tape?

(If the Defense is to be believed) It seems like Norris, the cop interrogating Dylan did screw this up royally and should have known better.  Waid also, though not quite as blantantly…   The fourth amendment claims are some of the purest BS I've ever seen — a dead body in someone's house and there is no probably cause to take the occupants into custody?  Come on.

In the end, the interrogations didn't provide anything useful, didn't extract any confessions and there is plenty of physical evidence (and lack thereof) to establish a coverup. Is the content of the questioning really that crucial?

Plus, if it's kept out, how is the intruder theory going to be introduced, other than through the 911 call which can easily picked apart.

Miranda is usually used to block use of confessions or other admissions that would tend to incriminate the defendant. These statements are offered for their truth (e.g. "Yes, I did it.")

In this case, the prosecution is seeking to admit statements because they are false and misleading (e.g. "I heard Robert lock the door."). The fact that they made statements that misled police is being used to incriminate them, not information contained in the statements.

If they were in custody, it was as suspects in a murder, not a cover up. They aren't being charged with murder and the statements are not being used to show that they committed murder. Again, not sure if this makes a difference.

You could get a good law school exam question out of this situation."
But for the lay case watcher, what questions do these motions raise?  I'll start: why didn't Bernie Grimm file a similar motion to suppress on behalf of his client, lawyer Joseph Price?  And more timely, will Judge Leibovitz rule on these motions at the March 12 status hearing?
> Update:  Price counsel Bernie Grimm did indeed file a Motion to Suppress on behalf of his client Joe Price.  It's not yet available on the DC Superior Court database.  We will get the document and post as soon as it becomes available.
02/26/2010  Defendant Joseph Price's Motion and Incorporated Memorandum to Suppress Involuntary, Custodial Statements
-posted by Craig
Zaborsky Motion to Suppress
Ward Motion to Suppress