Do the Locomotions
We've long wondered how the Swann Street defendants are able to afford such a pricey, star-studded legal team.  Four of the best criminal defense guys in town have been at the switch for nearly four years.
The billings so far must be staggering and there are many more miles to go.  There's a complex motions schedule ahead leading up to the May 10 trial. Then there's that long haul, expected to go a month or longer. Question:
If four freight trains leave the Moultrie Courthouse rail station at the same time and in the same direction, all hurtling down the track at $600 an hour, what will the total fare be by the time they all arrive, at a verdict?
Or: Hourly rate x 20 some-odd billable days x 4 attorneys = Yipes Stripes!
Some insiders have guessed that the defense attorneys may have taken on this case with discounted billing rates or even a flat fee, in exchange for a larger payoff at the end, a nice bump from the publicity.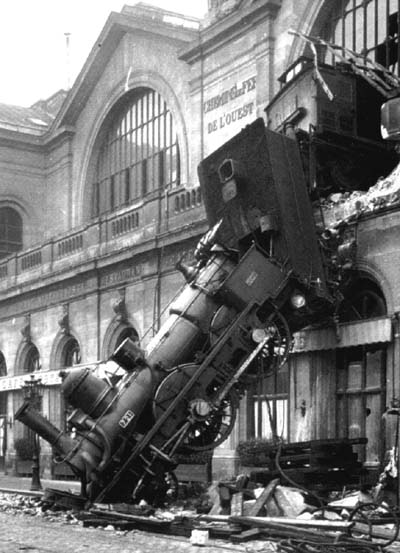 Paying the freight of this legal team looks especially challenging since as far as we know, at least some of  the defendants are still unemployed (more on this later.)
Joe Price was fired from Arent Fox a year ago and Victor Zaborsky left his marketing position with the dairy industry's MilkPEP last summer…but of course that was then.  As for the occasionally employed and/or under-employed Dylan Ward, the November 2008 Motion for Pretrial Release said in effect he remains a ward of his family and, "…has very limited assets and income.  The brunt of the defense costs are being born [sic] by his parents."
Without steady paychecks, the threesome have turned to less orthodox means to keep the trains running.  Also in November 2008, Price sent out this letter to friends and family, establishing his (or their) legal defense fund.  Lawyer Price himself made clear in that appeal, there are no disclosure requirements for the fund so it's anyone's guess what the take has been…and from whom.
No jobs and having to fund raise during a recession must be challenging.  What to do?  There's always the  Miami Shores property to borrow against, right?
Maybe not; that train may have already left the station.
In 2005, Price and Zaborsky paid $1.27 million sold 1509 Swann Street.  They sold it in June 2008 for $1.47 million, netting a small profit.  Much of those proceeds may have gone to a contractor who was tasked with putting the house back together after the MPD and FBI had their way with it collecting evidence – tearing apart staircases and removing sections of walls, all to the tune of "…hundreds of thousands of dollars of damage."
Weeks after the Swann Street sale, Price and Zaborsky paid $715,000 for the two bedroom, two bath Florida home.  What they put down and what mortgage balance remains is unclear.  What is clear however is the steady slide in the Florida real estate market.  Last year, the home was valued at $616,000.
And Sunshine State real estate trends don't bode well.  The home adjacent to the Price-Zaborsky compound sold last July; that three bedroom, two bath home at 558 NE 94th Street sold for the bargain price of $305,000.
Trends for the larger Miami Shores zip code don't tell a better story either.
According to zwillow, home prices are down nearly 30% over the last few years and the graphs are not heading in the right direction.
Are we under water milk yet?
                                                                                                                                                              We've recently learned from public records (below) that at the time of the Miami Shores purchase, both Price and Zaborsky also took out a $155,000 line of credit on the house.  In June of 2008, all three defendants were reasonably sure that indictments were headed their way and cash poor, so maybe these funds were earmarked for Grimm, Schertler, Spagnoletti and Connolly?
How far $155,000 can take the threesome is unknown.  Maybe not very far at all, and nothing but coach seats for the ride.  
And that note is due in June 2048.  That's right, 2048.  There's an old racetrack expression that says final times of races don't matter; it's all about the pace, and that "time only matters when you're in prison."
Can someone check those sentencing guidelines again?  The 1509 Limited may be making three additional stops.
-posted by Craig
BORROWER INFORMATION
Original Name:
PRICE, JOSEPH (SINGLE OR UNMARRIED MAN)
ZABORSKY, VICTOR (SINGLE OR UNMARRIED MAN)
Standardized Name:
PRICE, JOSEPH
ZABORSKY, VICTOR
PROPERTY INFORMATION
Original Property Address:  550 NE 94TH ST  MIAMI SHORES, FL 33138
Standardized Property Address:  FL
Data Source: XXX
LENDER INFORMATION
Name:  WELLS FARGO BANK NA
Address: 57104
Type:  BANK
LEGAL INFORMATION
Assessor's Parcel Number:  11-3206-014-0940
Recording Date:  07/29/2008
Contract Date:  06/26/2008
Document Number:  XXXXXXXX
Book/Page:  XXXXXXX
Legal Description:  LOT NUMBER: 6&7;  SUBDIVISION: MIAMI SHORES SECTION #2;  BLOCK: 56
MORTGAGE INFORMATION

Mortgage Type:  NON-PURCHASE MONEY
Loan Amount:  $155,000
Loan Type:  CREDIT LINE (REVOLVING)
Due Date   06/26/2048
Rate Change:  MONTHLY
Title Company: ROBERTO & ASSOC TITLE