And Male Enhancement

Last week in the prosecution's latest discovery filing we learned new, albeit vague, information on the electro-stimulation device found in Dylan Ward's bedroom and the location(s) of the needle puncture wounds found on Robert.
Another key piece of evidence from the night of the murder, Victor Zaborsky's 11:49pm 911 call,  has taken on a new role.  Turned over by the government to the defense was a copy of  "United States Secret Service report and related documentation concerning enhanced copy of the 9-1-1 call."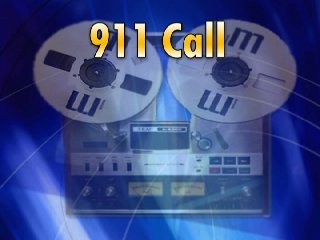 Case watchers first heard this seven minute call, alternately described and sounding earnest or staged, in Paul Duggan's Washington Post series on the murder.  (The 9-1-1 call can be heard by right-clicking here).
Since Duggan's piece hit, we've become familiar with the call's content and Zaborsky's demeanor while on the line.
"…we've had someone (unintelligible) in our house evidently, and they stabbed somebody…   …I don't know, we think it's somebody (unintelligible) an intruder in the house.  We heard a chime.  …but we need help now.

"I'm gonna go down…  …the person had one of our knives.  …we have no idea, we have no description.  We heard the chimes, and we heard the screams from our friend.  And so we came running downstairs, we ran in…   …we have an alarm, and so the chime went off…  I'm afraid to go downstairs."
The more we listen to the call, the more questions pop up.
But what has remained most curious ever since the call surfaced is what is not heard.  What might the  USSS enhancement tell us about what's missing?
Some few critics have described Zaborsky's call as Oscar® worthy; too measured, the language too precise and lacking of genuine panic. It's difficult to place ourselves in a similar position,  how we'd react after having found a friend slain juststeps away from where we were sleeping.
We'll give Zaborsky a pass and assume that he was in a genuine fit of terror.  But what about the other two housemates?
At no point in the existing 9-1-1  recording do we hear anything in the background.  By their statements, we've been led to believe that Eagle Scout Price was providing first-aid to his stricken friend, constantly applying pressure to his wounds, never leaving his side.  As for Ward; well, during the call at least, a missing person.
If Price was indeed attending to Robert, he was remarkable quiet.  At no time do we hear him in the background saying much of anything.  No efforts to communicate with either Robert or his housemates, once asking Zaborsky the time.
What would one reasonably expect to hear in a similar chaotic crisis situation?
"Robert, can you hear me?  You're going to be OK Robert, you're going to be OK.  Check his pulse!  Victor, where are they?  When are they coming?  Dylan, get me some more towels.  Joe, is he alive?  Call a neighbor for help!  Oh my God, my God, what happened?"
Nope, nada, zip.  Maybe the Secret Service will have more luck discerning background chatter in the enhanced version of the recording.  Or maybe not and we'll hear only more silence.
-posted by Craig