First and Seventeen
Points On The Board

Just four months from today, barring no last-minute delays or penalty flags, Judge Lynn Leibovitz will gavel in the trial in which defendants Joe Price, Dylan Ward and Victor Zaborsky face charges of obstruction of justice, crime scene tampering, and most damning – conspiracy.
Try as he might, Glenn Kirschner – chief of the Homicide Division, Assistant US Attorney and college football All-American – may not be trying the case he'd hoped for.  "Homicide" is on his business card after all.
Two DC grand juries sat but neither was able to come to agreement on murder or homicide charges.  Initial missteps in the investigation, including the fumbling of crime scene evidence, may have precluded those more serious charges from being filed against the Swann Street housemates.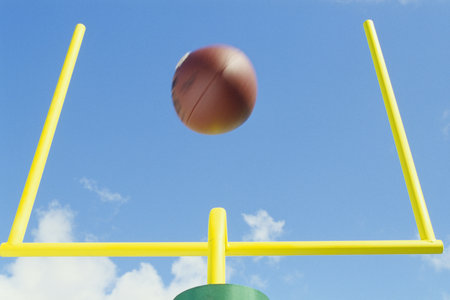 In the fall of 2008, Team Kirchner called an audible and went for a shot at the three lesser charges.
Getting into the end zone still seems remote, so maneuvering his squad into field goal range may be his best chance to score.
For anyone watching the developments over the past year, it's still unclear how Kirchner and his deputy T. Patrick Martin will prosecute the existing charges.
The spring and summer battles over discovery items and additional biologic testing seem to have been worked out, but we still don't know how or even if the government will follow through on their initial game plan – namely the theory laid out in the original Ward indictment that Robert Wone was injected with paralytic agents and sexually assaulted prior to his stabbing.
The previous judge on the case, Frederick Weisberg, seemed hesitant to move the chains on those accusations, which depend on elements of negative evidence.  Most of Kirchner's attempts to introduce them were stopped cold by the defense and might not survive to game day.  The goal posts must seem pretty far down field for him.
What's in his playbook when he calls the huddle next May?  Seventeen plays – seventeen overt acts of conspiracy laid out in the superseding indictment. 
And to score, all Kirschner needs to do is split the uprights just once.
The 17 overt acts of conspiracy accuse the defendants of:
cleaning the crime scene;  making up the guest room bed Robert was found on;  placing Robert's body in the bed;  orchestrating the crime scene to make it appear an intruder  killed  Robert;  retrieving a fake murder weapon from the kitchen;  smearing Robert's blood on a towel and knife;  staging the fake murder weapon at the scene;  fabricating and coordinating a story for authorities;  relaying that fabrication in the 9-1-1  call;  misleading 9-1-1 dispatchers;  ignoring requests from attending first responders;  misdirecting authorities; and concealing from authorities and Robert's widow Kathy, that Michael Price had a key to the house.
It's an exhaustive list of misdeeds, but counsel for the defendant's argued these 17 acts weren't specific enough and motioned for a bill of particulars.  Whether that was just them playing prevent defense wasn't clear; Weisberg ruled against them.
Of the 17 overt acts specified, which ones appear easiest for Kirschner to score with and how will he position these acts to the jury?
Some of it may depend on the forensics testing – for example, the blood pattern analysis and testimony of Robert Spaulding on whether the blood found at the scene and on the physical evidence are consistent with a knife attack.   Some may hinge on the credibility of Deputy DC Medical Examiner Lois Golinoski, and whether Robert's knife wounds actually match with the weapon found at the scene.  And lastly, how will Kirschner's expected bludgeoning of the defendants' intruder theory and their credibility fit into his overall attack – what elements of their interrogation statements will pass the smell test with the jury?
Kirschner needs to make just one of these overt acts to stick for conviction on conspiracy.   If he manages that, do the charges of obstruction of justice and crime scene tampering fall into place?  Can he get the low scoring shutout?  
3-0 is still a win.
–posted by Craig