Defense Acting Alone Dictates Scheduling Order
After doing their best to delay the game, and realizing that the game day is on the books, the defense is now trying to dictate the upcoming schedule for the trial preparations.  And they are doing it unilaterally.
In a recently filed motion for scheduling order, the defendants have come to the court with their own scheduling order.  They note that they went to the government first with their proposed schedule, but shocking — they couldn't come to an agreement.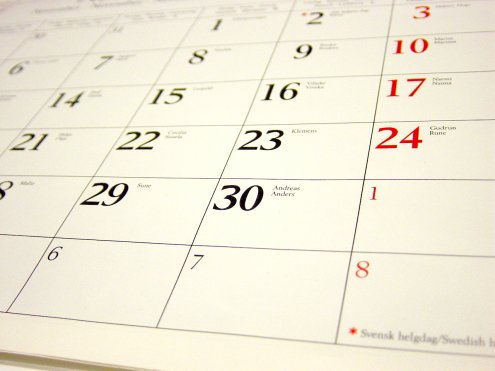 So our selfless defense team, buoyed by the rightness of their scheduling cause, didn't let that dim their determination.  Now, they have gone directly to the court to seek their blessing for the proposed schedule.
Again, they note that because of the "complexities" and "novel issues" in the case, the government's schedule is "far too close" to the trial date to allow the defendants to "adequately prepare".  I guess we are going to have to hear about the complexities of the case as often as the defendants talked about "hearing the chime" the evening of the murder.
Their main contention with the government's schedule is  that they will be too late in producing evidence related to "uncharged/other crimes" evidence.  The uncharged crimes include the drugging, sexually assaulting and torturing Robert Wone.
The government says it will produce the this evidence by March 26, 2010, which the defendants believe is "barely a month before trial."  Now when did a full six weeks suddenly become "barely a month"? 
And they believe that a full six weeks won't allow for the numerous motions they will be filing and hearings necessary to defend.  So, according to their schedule they would like all "other crimes" evidence produced by the end of December.
They finish up their argument for their schedule by noting that the government is playing footsie by delaying its deadlines for completing discovery and providing expert notifications.  This seems an odd argument since the government recently noted that all outstanding discovery issues have been resolved, and the only one remaining is the white fiber threads found on the knife.
Read the entire motion below.
— Posted by David