Leftover Turkey
Amuse-bouche:  Monday will bring the latest round of motions filed.  The Government responded, with some very strong language, to the defense request to keep Judge Weisberg on the Wone case.  That of course brought another response from the defense.  And it seems all discovery disputes have been settled; all except for one single item.  These guys are making progress.
Appetizer:  Wednesday's comment by AnnaZed brought news that those prized Bernie Grimm videos seen in a May post had been deleted from Greta Van Susteren's foxnews.com blog, the "Greta Wire." 
Greta shoots her own video for these behind the scenes looks at the show.  We hope the two of Bernie get put back up.  He's great TV.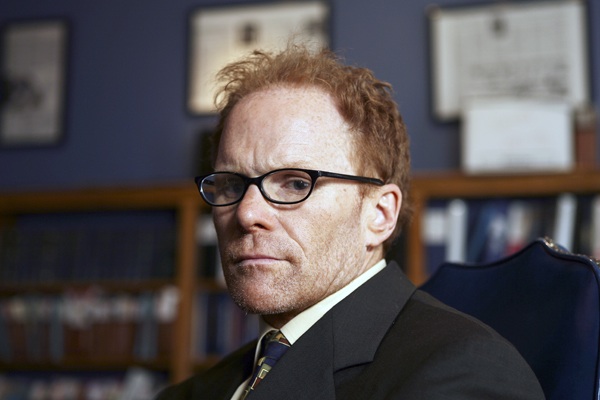 Bernie's regular appearances on her show's legal segments gained him quite a following. 
But he hasn't been getting nearly as much airtime lately as Greta's format has shifted more towards politics and away from crime. 
Main course:  A Greta Wire segment from 2 weeks ago has her back with her old friend of 30 years, not sitting on the set, but sitting down to lunch at a splashy DC eatery, maybe Teatro Goldoni somewhere that DC  elite meet to eat meat.
Side dish:  Days after the Greta lunch, the FBI entered the DC offices of Bernie's firm, Cozen O'Connor, and served a warrant for thousands of documents related to another client of his, David Gaubatz.  Gaubatz and his son are involved in a case involving their alleged filching of documents from CAIR, the Council on American-Islamic Relations.   Bernie is teaming with celebrity first amendment attorney Martin Garbus (of Daniel Ellsberg – Pentagon Papers fame) on this case.  World Net Daily and Talking Points Memo have write ups.
Dessert:  Greta's Bernie-Cam video after the jump.  Bon appetit!
[kyte.tv appKey=MarbachViewerEmbedded&uri=channels/340607/618452&tbid=k_961&p=1481&height=332&width=416]
-Craig