The Taxman Cometh
On Monday, super sharpie contributor Meto walked us through some of the finer points of the Florida Homestead exemption – the law that may protect ownership of Joe and Victor's Miami Shores home in the event they come out on the losing end of Kathy Wone's $20 million wrongful death civil suit.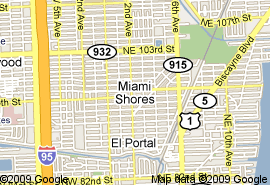 He continues here raising a couple of important questions:
Which state, exactly, are Joe Price and Victor claiming domicile: DC or Florida?
Domicile differs from residence apparently.
Assuming they are still DC, why are they jointly claiming a $50,000 property tax exemption as if they were Floridians?
Immediately pressing, how difficult will it be for Price and Zaborsky to pony up the $9,000 due to the taxman on November 30?  Ouch.
And a last, very important question:  Who's first in line?  Bernie  Grimm and Tom Connolly or the Miami-Dade Tax Collector?
Curiously, just over a year ago on November 13, 2008, Price sent out that fundraising letter for his legal defense.  Were those funds meant to keep Bernie and Tom on retainer, or were they destined to pay off the 2008 Florida tax assessment?  Odd timing it seems.
Again, our thanks to Meto for his time and effort in helping to untangle one of the many loose threads we've come across in the last year.
He assures us that no billable hours were harmed in the writing of these posts.
Florida Real Estate Law 101 continues after the jump.
I use an example based solely on Florida public filings.  Assume that on June 1, 2008 , Price and Zaborsky purchased the Florida home.
The first limitation provision runs two years not from the purchase of the property, but from Florida established domicile.  The second provision limiting the exemption to $136,875 adjusted for inflation runs until May 31, 2011.   The third provision would run on May 31, 2018.
Can one prove that a gay couple who had professed a desire to live in Florida, purchased property in Fort Lauderdale on June 1, 2008, long before the civil action was filed, for the purpose of avoiding their creditors?
This issue will certainly be fought over.
That brings us, finally, to a question of domicile.  One can only have one domicile at a time, but multiple residences.
Domicile under D.C. law is both a state of mind (intent of where you permanently reside) and must be backed up by physical presence.  See District of Columbia v. Woods, 465 A.2d 385, 387 (1983) (holding that both prongs must be met and that burden is on person claiming their domicile has changed).
This is a facts and circumstances test in which intention, presence, driver's licenses, voting records, tax returns, checking accounts and everything becomes relevant.
I had no inside baseball knowledge as to whether any one or more of the three has made a claim of domicile in Florida until I went to the June 29 posting and Michael's link to the public records.  I wondered whether perhaps that was what Dylan was doing in Florida.   Ah, but wait, all three have made a big deal in getting released pretrial on their Washington, D.C. connections.
And now they are living with Victor's Aunt in McLean, Virginia.  Based upon what we think we know, I didn't see how the defendants could presently meet the first prong of the test – 2 years domiciled in Florida.  It didn't appear that the clock was even ticking.
But in fact something is ticking because as the June 29 posters noted Florida's public information suggests that Joe and Victor may be already claiming domicile in Florida as of June 2008.  Florida, like many other jurisdictions including DC, provide a valuable property tax reduction for permanent residents of Florida called (confusing of course) the property tax Homestead Exemption, providing up to $50,000 of the property's value.
In order to take the property tax exemption one is supposed to provide Florida with, among other things, proof you are living in the property, a Florida driver's license, and a Declaration of Domicile or Voter's Registration.  The public records available on-line appear to show that the Homestead Exemption has been claimed and granted by Florida as to the property owned by Joe and Victor.  [See June 29 link].  As other have asked, does this mean they have submitted documentation and if so, what does it show?
Which story is true – Joe and Victor are long-time D.C. residents or they are since June 2008 permanent residents of Florida?  Can they both be true?  Was the move to Virginia part of the process to disassociate themselves from D.C. as domiciles?
Forgive me for taking this one step further, and this only becomes relevant if domicile for Joe and Victor is not already Florida as I now suspect they intend to claim.  If the three are convicted of the existing charges, I suspect this domicile question becomes irrelevant for obvious reasons.
The only way domicile becomes relevant (unless the defendants have established domicile in Florida already in which case May 31, 2010 becomes the magic date) is if the defendants (one or more of them who own real estate in Florida) are acquitted.
If they are acquitted, they move to Florida the next day and the 2-year clock starts ticking.  The civil suit has been stayed until the trial is over.  And the race to judgment on the civil case and an involuntary Bankruptcy Petition is on.
The D.C. court system is not notoriously fast – just the opposite, but the plaintiffs may not need to wait for an appeal because an appeal does not stay enforcement of judgments.  Covington is a great law firm and they will do everything they can to win that race but I would not bet on the outcome.
All of this leaves me with more questions than answers, and I am confident that that there are a lot more questions that others will have:
(1) There are $9,000 in property taxes due November 30, 2009 (not protected by homestead creditor protection) – who will pay and how?

(2) How could Joe and Victor claim Florida Domicile in mid-2008 when they lived and were employed in Washington, D.C.?

(3) What does this mean to the postponed civil case?

(4) Just why did all of this planning take place before any charges or civil suits were filed?  I think the last question may answer itself.
-posted by Craig