Bienvenido a Miami
In the years following Robert's murder, Florida seemed to be calling out to the Swann Street defendants.  Dylan Ward moved down to Wilton Manors, Ft. Lauderdale's gay enclave in the fall of 2007 to work at a massage parlour.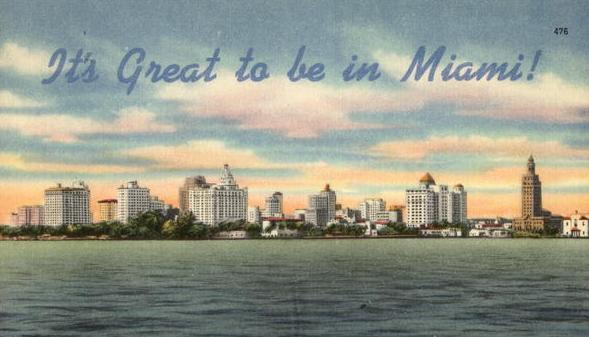 Joe Price and Victor Zaborsky purchased their $715, 000 Miami Shores home in June 2008.
Shortly after the purchase, Ward, still working at the 'spa,' moved in as caretaker.
He remained there until his extradition back to DC.  Why does Florida matter?
Depending on the outcome of Kathy Wone's $20 million  wrongful death  civil suit, the house may be up for grabs.  Florida law regarding creditor protection – the Homestead Exemption – gained prominence in the wake of another wrongful death suit, OJ Simpson's.
To help us navigate the murky waters of Florida real estate law, contributor METO gives us a tutorial.
According to Zwillow, the estimated market value of the Florida home now is $616,000, down from $658,000 earlier this summer.   Do I hear $600,000?  METO puzzles:
"Because of questions posed recently regarding how and why someone might want to own residential property in Florida, I was curious and so I went alligator hunting.  And that led to this question: are Joe and Victor DC (or Virginia) permanent residents or are they permanently domiciled in Florida.  Why does this matter?"
There appears to be a public document that suggests the two may claim to live permanently in Florida.   And to give credit where credit is due, Michael (one of the editors), Bill Baskin, CDinDC, SKS and Bea started down this trail in comments to a June 29 post.  I came upon that as I was looking at Domicile from the other side of the same coin.
Like so much that is connected to Robert's murder, the waters are murky.  Michael's June 29 post led me to the Florida real estate information that tells us a lot, including that Joe and Victor own the property in question as Joint Tenants.
First, the easy part such as it is.  The Florida constitution provides for an unlimited creditor protection – "Homestead exemption" – for one.  Article X, Section 4: under Florida law, there can be no forced sale or lien (limited exemptions apply) permitted.  Ilkanic v. City of Fort Lauderdale, 705 So.2d 1371 (1998).
Subject to what follows below, this means that a person could have a $10,000,000 residential property in Florida that cannot be seized by creditors.   This rule applies to any natural person, whether or not the person is domiciled in Florida.  If today were 2004, this would be the end of this story as to the creditor protection, but of course as with most advantageous legal positions, major abuse in high-profile cases led Congress to limit this protection under certain circumstances.
The concern is of someone parachuting into Florida for the purpose of avoiding liability.
Congress in 2005 adopted limits to all state exemptions, but this applies only in bankruptcy cases.  Until there is a bankruptcy filing, nothing that follows applies and the Florida unlimited exemption holds fast.
Assume for a moment that Kathy Wone is successful in her lawsuit against the defendants.  The complaint is based upon intentional acts, which could be non-dischargeable in bankruptcy as a matter of public policy.  Thus a bankruptcy filing, except to avoid legal fees(?), would be useless to the defendants.  However, certain creditors can force an involuntary filing of bankruptcy.
Congress adopted three separate limitations to discourage parachuting into Florida, and other states, for this "avoiding debts" purpose.  In order to qualify for the unlimited exemption the affected eefendants, prior to any bankruptcy petition being filed, would need to:
(1) be domiciled in Florida for two years; (2) have purchased the real estate 3 years and 4 months ago (otherwise the amount is limited to $136,875 (adjusted by inflation) per person; and (3) not be found to have hindered, delayed or defrauded creditors in making the real estate purchase 10 years ago. 11 U.S.C. §§ 522(e)(3)(a) and (o) and (p).
We shall turn to domicile in a later post since that leads to the most interesting part of this story and ties together with what our colleagues found in June.
-posted by Craig