…Except At Swann Street.
Evidence is everything at trial.  Cases rise and fall on available evidence, regardless of true justice.  Most often, it's the presence of evidence (DNA, ballistics, a bloody glove, etc.) that determines the prosecution's path and the defense's opportunities.  In the Robert Wone case, it's clear the absence of evidence will figure prominently for both teams – notably, the stunning lack of blood traces on scene.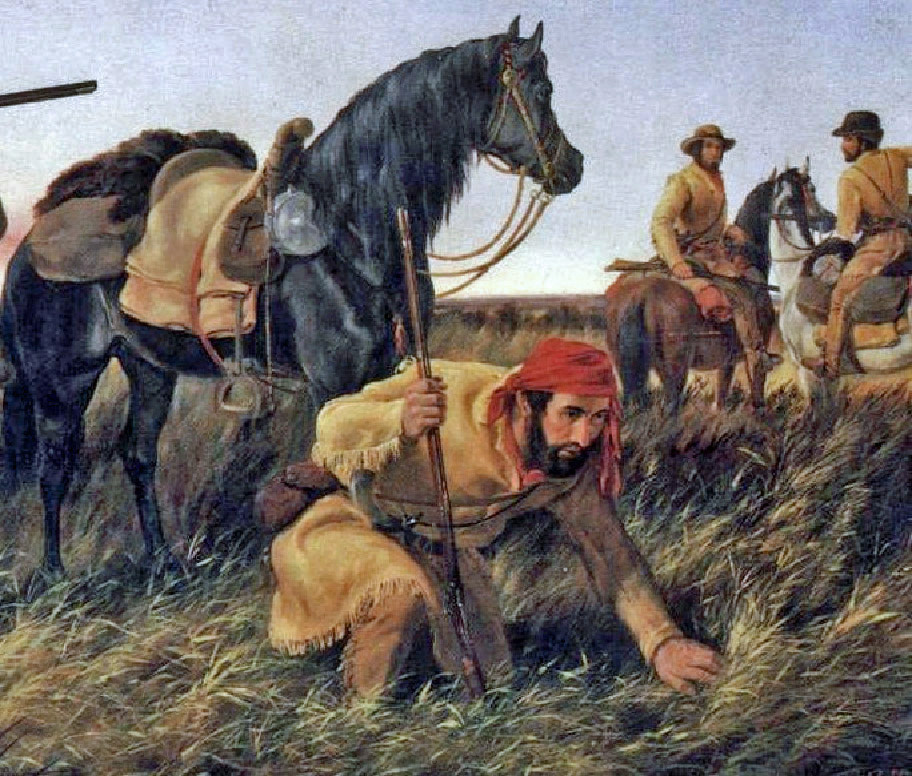 We've noted before the prosecution's contracting with noted FBI blood pattern analyst Robert Spaulding and the defense's major dollar engagement with celebrity forensic "expert" Dr. Henry Lee.  Both will no doubt spend a lot of energy sparring over the notable lack of blood stain found evidence at 1509 Swann Street.
Just how unusual is this case in the eyes of a trained blood pattern analyst? 
Meet Louis Akin, 25+ year criminal investigator.
"So just what the heck went on there?  I mean, something's very wrong with this case…"
Welcome to our world.
Louis Akin is no stranger to bloody murder scenes.  In fact, it's how he makes a living.  His key to investigations?  "People lie all the time,"  he says.  The guilty and the innocent.
When it comes to blood pattern analysis, Akin – a trained analyst – says blood doesn't lie.
"It's an art.  A lot of people treat it as a science.  I don't agree with that, it's an art."
Part artist, part scientist, part engineer, a skilled blood pattern analyst can determine the sequence of events at a murder scene, the weapons used, how many people were involved, whether the scene was staged and what happened after.  Only if, however, it's part of a full crime scene reconstruction.
Blood, it seems, only speaks the truth.  Spilled from a cut, spattered from a blow or smeared from efforts to erase it, blood pattern spatters speak volumes.  Or in this case, their lack.
"Someone was stabbed three times?  Yeah, you're gonna find blood there.  Copious amounts…gross amounts of blood…" notes Akin. Except, they didn't.
Blood, apparently, sprays in different ways.  Dropping from a blunt force object, spraying from a direct cut or smeared by a guilty party, blood patterns reveal much about what happened by merit of the dried patterns left on the walls, floors, ceilings, and anything else at hand.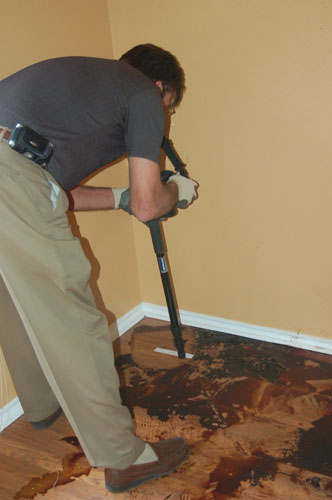 "You can show that, at this point, a person was running across the room and they got shot or stabbed here the first time, and they moved two feet forward and got shot again here…that's easy to figure out.  All based on 100% concrete physics," notes Akin.
To be clear, Akin has not seen the Wone autopsy report or evidentiary findings of those on scene.  He's careful to point out he can't offer detailed analysis based on fragmentary reports.
Still, three stab wounds?
"…One thing I would want to consider is if the person was asleep, or was drugged when they were stabbed.  But even if you're asleep, instinctively, you're gonna reach up and defend yourself.  Nothing's 100%, but generally you're gonna get wounds on your hands and arms."
Wounds or marks that were not found on Robert Wone.  One of many things not found on scene.
"I liken it to the old Indian pathfinders tracking somebody," says Akin.  "They can go out…and they'd find a trial and say the horse was going this way, and there probably two guys because of the weight of the hoof prints,  and they got off and walked that way.  They're looking at broken pieces of grass and sticks and dirt…they were pretty good at what they did, but to explain it scientifically is pretty difficult."
Forensic analysts refer to it as Locard's principle: when a person enters a crime scene, they're going to leave something of themselves in the scene, and remove something from the scene.
Akin's take:
If I were going to a crime scene, and the allegation was that someone was stabbed at the door, and had walked from the door to their bed, and this is three stabs wounds, I would expect to find a lot of blood on this person.  They're upright for the stabbing, their heart is pumping, they're probably going to start leaning forward, there's going to be blood all down their front, there's going to be blood on their hands because people clamp at least one hand to their wound, and there should be a blood trail from the door to the bed. 

At the bed, if he were helped or carried, I would expect to see lots of bloody hand prints and transfer marks on the bed, nearby on the furniture; the blood would have a lot of transfer stains on it, as they're getting in the bed, laying down, covering up…and then there was supposed to be someone on the phone saying they were holding a towel to the chest? 

Well, when somebody's stabbed in the chest, holding a towel to it isn't…you hold a towel to it to compress it, like if your arm is cut, you apply compression to stop the bleeding. 

When you're bleeding out of your chest and you're alive – you're breathing, your heart is pumping – you're not going to be able to compress that.  And holding a towel there to those wounds, I better find a pretty bloody towel. 

And the one that I saw on the website, the one with one or two spots of blood?  That looks like someone cut themselves shaving."
We will be following up with more detailed analysis, where we can provide it of the evidence found on scene…and the absence of evidence as well.
-posted by Doug