Blood Does Not Lie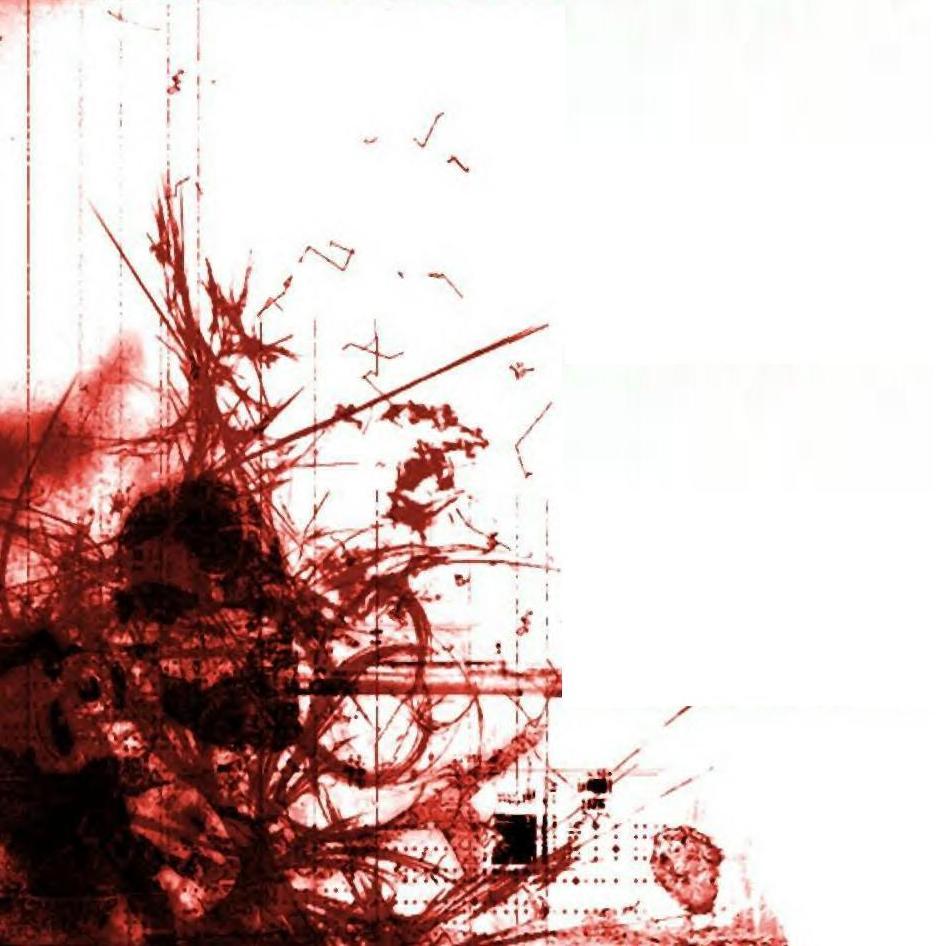 The idea of blood and its "spatter" traces seems ugly.  
Let's be clear: it is.  Uglier still is an unsolved murder. 
We pursue this in the spirit of a better understanding of what happened August 2nd, 2006.
There's no doubt both prosecution and defense teams are zeroing in on what crime scene evidence will prove admissible.  Not to prove, or refute, murder – which no-one has yet been charged with – but to demonstrate, or refute, the charges of evidence tampering, obstruction and conspiracy.
The defense's job is easier – look for weak points in the medical report, on-scene police work, definitive signs of conspiracy, etc. – and raise reasonable doubt among the jury.  The prosecution's task is to construct a coherent and definitively provable narrative that clearly demonstrates guilt in at least one of the 17 overt acts the defendants are charged with.
Both teams will avail themselves of every legal weapon they can to make their case.  Today we focus on what may be one of the prosecution's sharpest foils – retired FBI Special Agent Robert Spaulding.
Blood doesn't lie.  But it doesn't always tell the full truth, either.
When it comes to "blood pattern analysis" – or spatter work – Robert Spaulding wrote the book.  Literally…or at least helped write it.  Now retired from the FBI and doing consulting work, Spaulding has testified at scores of  murder trials.  He has been recognized from the bench and by his colleagues as a leading expert at crime scene reconstruction, and has trained a new generation of forensic examiners.
We learned this summer that Spaulding is among the expert witnesses Glenn Kirschner intends to call during the trial.  We also note the following from the original indictment of Dylan Ward:
"A blood pattern/blood spatter expert examined the photographs of the scene and concluded that the blood stains and patterns on the bed are entirely inconsistent with a violent stabbing having been perpetrated against an individual lying on the bed depicted in Exhibits C and D."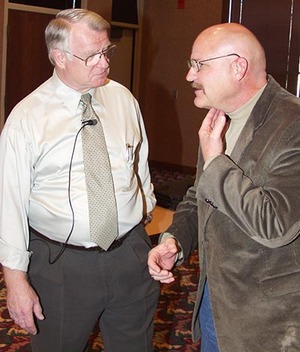 It's not clear that this expert was in fact Spaulding; however it goes without saying that Spaulding will back this claim up on the stand…and bring with him years of experience and knowledge in reconstructing crime scenes. 
One person who has worked with him over the years calls him "…one of the best…and one of Kirschner's biggest assets."
Looking ahead, we will soon post on an interview just conducted with another experienced spatter analyst who offered general thoughts about how blood analysis works – as well as some candid observations of the Wone case. 
The interview was eye-opening, and may provide some insight into what we can expect next May on a topic that promises to figure large at trial.
–posted by Doug