The Smallest Part of the Defendant's Story May Have Big Problems.
Gazing into the confined black box that is 1509 Swann on August 2nd, 2006, there's no detail too mundane that doesn't deserve a second look.  We don't presume guilt on anyone's part…nor do we presume innocence.  But given the convoluted strands that come from that night, everything is fair game.  Especially in light of apparent MPD missteps.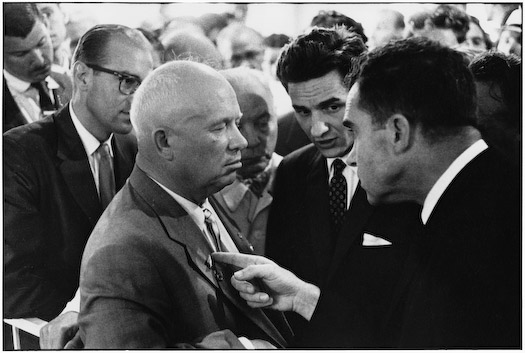 These include the most seeming natural details.  Among them: the kitchen chat between Robert Wone, Joe Price and Dylan Ward.  Does this scene make sense, and can we believe the defendants?
What happened in the kitchen that night, and what it might tell us of Robert's murder?
While not noted in Officer Durham's first-on-hand notes of the defendant's comments, it quickly became part of the "story" that, while Victor apparently slept on the third floor, Price and Ward met Robert at the door around 10:30pm and escorted him to the kitchen for some small talk and a glass of water.   They chatted for several minutes before adjourning and all headed up to bed – "…around 11pm…"
– with a subsequent report that friends Joe and Robert would "catch up" over breakfast the next morning.  Dylan reported hearing Robert take a shower around this time, and hearing his door latch closed, before nodding off to sleep. (Note Detective Waid's observation of "…an e-mail purporting to be from Mr. Wone to his wife, timed 11:05 p.m., saying he had just taken a shower and was going to bed.")
Let's rewind the tape.
Two long-time college friends agree more than a week in advance for Robert to spend the night.  Would Victor – a related friend – decide to not meet Robert in favor of turning in early?  Perhaps.  We grant Washington demands grueling hours, and perhaps Victor – exhausted from his reported "early return" trip – was needing sleep.
But Joe and Dylan are wide awake; Joe presumably a typical DC attorney early-riser, and Dylan…who knows.  Is it likely that any of the three kitchen debaters would have had to turn into work before 8am?  Seems doubtful.
And even if they did, when exactly did Joe hope to "catch up" over breakfast with Robert?
Then there's the plain weirdness of gathering in their kitchen for a half hour of water and chat.
It's obvious from these photos (taken after the Swann Street police rehab of 2006) that while the kitchen at Swann was well equipped, if you weren't cooking or serving something there would be no reason to gather there.  Especially on those uncomfortable stools. For a friend in town, planned for weeks, who you haven't seen?  On a hot August night?  Everyone fresh from work?
It just doesn't wash.
Does it make sense – not in an investigative-mode, but just a DC social etiquette mode – to invite a long-time friend to stay the night, and on his arrival, settle into uncomfortable stools for a glass of water on a hot summer's night, rather than sitting for a few moments to the living room or to cool off on the patio?
I'm certainly not among DC's more celebrated hosts… but would I welcome a close friend I hadn't seen in months with nothing more than a glass of water?  No cheese, beer, snacks or anything?  Even I would be embarrassed.
And looking at the photos of kitchen/living room, are we really to believe that three people would spend a half an hour on a warm August night cooped up on these kitchen stools, rather than sitting comfortably in the living room?
Were it November and Dylan was making chicken soup, perhaps one could imagine guests hovering around the fragrant oven and kitchen.
But this was August, with Joe apparently not producing anything other than chilled water for his guest and offering nothing more comfortable than a stool to perch on for a half hour.
Can we take any statement by the defendants, even the most insignificant, at face value?  Does every word and notion from that night need to be unwound and reexamined?
–posted by Doug