The Post Delivers
Two months after Robert's murder, key pieces of the story were emerging.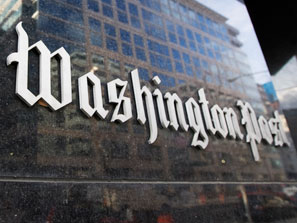 Three years ago last Friday, in an October 9, 2006 Washington Post article , we see a rudimentary version of the August 2nd timeline, many familiar elements and some new ones.  
Included are details of Robert's last day, background information from investigators and for the first time, Kathy Wone speaking on the record about her husband's murder.  Her comments are heartbreaking.
The Metro section's Paul Schwartzman writes of MPD Chief Ramsey previewing messages his successor Cathy Lanier would continue to lean on over three years later; this is an active investigation.   
"Police Chief Charles H. Ramsey said detectives are waiting for the FBI to complete tests on blood and other items from the crime scene.  Police want the FBI to treat the case with urgency, Ramsey said, and hope to get the results in a matter of weeks or months."
Some sense of urgency. 
We see many of the shopworn themes that have played out since the murder: door chimes, sleeping pills, screams, the conspicuously absent downstairs roommate, defendants' friends reluctance to speak, and the defendants themselves refusal to speak on-the-record, instead communicating through statements from their attorneys.
What's new in this piece?   This particular comment: 
"Price, Zaborsky and Ward have described a routine evening that began with a dinner at home before Wone arrived…" 
How does that square with Zaborsky's contention in the affidavit that he arrived home "early" from a business trip yet was unaware of Robert's plans to spend the night?  A "routine evening" and table talk with his "family" but no mention was made to him of an overnight houseguest, a longtime friend?
This is the first mention that puts the three defendants being together before R0bert's arrival at 10:30pm.   When did the clock start that night?
A very unsettling aspect of the storyline that surfaces here may not even make it into the trial;  the threesome's public appearances immediately after the murder (a condolence call in Oakton and Price as pallbearer), along with their failure to comment, contrasted against the story of how Robert and Kathy met, and how she, Robert's parents and his brother made their way to GW Hospital that evening, only to arrive after Robert had been pronounced dead.
In this piece Kathy refrained from commenting directly on the Swann Street roommates.   But as the years went by her language became more pointed, saving her sharpest attack to date for her statement on the third anniversary of her husband's murder.
-Craig
A New Glimpse Into Night of D.C. Slaying
By Paul Schwartzman    Monday, October 9, 2006
On the night of Aug. 2, Robert Wone called his wife, Kathy, at their home in Virginia, checking in as he walked to his downtown Washington office.
The Wones had rarely spent a night apart since 2002, when Robert surprised Kathy with rose petals leading to a silver fortune cookie and the message, "Will You Marry Me?" But Wone, a lawyer, planned to work late that night, his wife said.  Days before, he had arranged to stay with friends at a townhouse near Dupont Circle.
"I love you," Robert told his wife as they hung up about 9:30 p.m.
Just after midnight, the phone awoke Kathy Wone. It was Joe Price, the co-owner of the townhouse. Robert has been stabbed, he said. Get to the hospital — immediately.  Less than 30 minutes later, a doctor pronounced her 32-year-old husband dead.
The killer, Wone would learn, plunged a kitchen knife into her husband's chest, piercing his heart.  The knife came from the townhouse in the 1500 block of Swann Street NW — the home of Price, his domestic partner, Victor Zaborsky, and Dylan Ward, all of whom were in the building at the time.
More than two months after Wone's death, investigators have seized personal computers, examined phone records, consulted the FBI and convened a grand jury.  For more than three weeks, they kept control of the three-story, $1.2 million house where Wone died, removing flooring, pieces of walls, a chunk of staircase, the washing machine, even sink traps.  They used chemicals to search for traces of DNA and other evidence, staining walls, floors and bathrooms.
Yet no arrest has been made and no suspect or motive identified, causing Kathy Wone, 35, to worry that the crime might never be solved. "I feel like I've been holding my breath, waiting for a break in the investigation, hoping that this doesn't become a cold case," she wrote in an e-mail, her first public comments about the slaying.
Authorities have offered only the broadest outline of what transpired, saying that a resident told them an intruder came through the back door and killed Wone — a theory that detectives have publicly questioned.  Yet as police await the results of evidence testing, new details have emerged about Wone's final hours and what Price, Zaborsky and Ward have said occurred after their friend arrived.
In a city of more than 100 homicides this year, Wone's death captured public attention because he was a rising star in Washington's legal world, active in the Asian American community.  He died in a neighborhood where homicides are rare, at the home of friends who are affluent, well-established professionals; one is prominent in the gay community.
The case took on greater notoriety when investigators asserted that the crime scene was cleaned before police arrived.  And they expressed doubt that an intruder killed Wone, saying they found no sign of forced entry or anything taken.
Police Chief Charles H. Ramsey said detectives are waiting for the FBI to complete tests on blood and other items from the crime scene.  Police want the FBI to treat the case with urgency, Ramsey said, and hope to get the results in a matter of weeks or months.
Police and prosecutors have sought to reconstruct what happened inside the house before and after the killing.  According to sources with direct knowledge of the investigation, Price, Zaborsky and Ward have described a routine evening that began with a dinner at home before Wone arrived about 10:30 p.m. to sleep over.
The sources, who spoke on the condition of anonymity because the case is under investigation, said the men have given this account:
Wone first sat in the kitchen, chatting with Price, 35, a lawyer at a prominent law firm with whom he attended the College of William & Mary, and Ward, 36, who works for a software company.  Zaborsky, 40, a marketing manager at the International Dairy Foods Association, was in the third-floor bedroom he shared with Price.  A female tenant who lived in the basement was not home.
Price has said that he went upstairs to the third floor to sleep about 11 p.m.  Ward retired to his bedroom, near the top of the stairs on the second floor, overlooking the back yard.  He later told police that he took a sleeping pill that night, as he often did.  Wone showered and went to a second-floor guest room facing Swann Street.
According to the sources, Price recalled falling asleep and then being awakened by a chime that the alarm system sets off when the front or back doors open. Price did not go downstairs because he assumed that his tenant was returning; she did not return home that night.
Price has said that minutes later, perhaps as many as 10, he heard the sound of deep, guttural moaning. He ran downstairs with Zaborsky and found the door to the guest room ajar and Wone on the sofa bed, bleeding. Price moved the knife from Wone — police later found it on a side table — and tried to stanch the bleeding, the sources said. Zaborsky stood in the hallway, his screams waking Ward.
At 11:49 p.m., Zaborsky called 911. Paramedics arrived at 11:54, followed by police, who found Wone, wearing bed clothes, unconscious and showing no signs of life. He had been stabbed twice in the chest and once in the abdomen.
After Price phoned Kathy Wone, she picked up her husband's parents, who had recently moved nearby from Brooklyn to be closer to them, and his brother, Andrew, 27, who had flown in to visit.  A doctor pronounced Robert Wone dead at 12:24 a.m., before his family reached George Washington University Hospital.
The next day, friends and family sat vigil with Kathy Wone, a crowd that included Price, Zaborsky and Ward. The men attended the funeral; Price was a pallbearer.
By then, investigators had taken over the Swann Street townhouse, obtaining search warrants to seize computers and phones there and from Price's law office.  In an affidavit used to get one of the warrants, Detective William Xanten cast doubt on the idea that an intruder killed Wone, writing: "There was nothing that appeared out of place, nothing disturbed, nothing ransacked and nothing was taken."  Police technicians, using chemicals and artificial light, had determined that the crime scene was "tampered" with, the detective wrote.
Price hired a criminal defense lawyer, Kathleen Voelker, and Ward retained David Schertler, a former federal prosecutor. Zaborsky hired Thomas G. Connolly. Before they had hired lawyers, the three men submitted to hours of police questioning immediately after Wone died.  Days later, they submitted their fingerprints and DNA samples.
In a statement issued Friday, the attorneys said the three men "continue to mourn the death of their dear friend" and remain hopeful that "the authorities will identify and apprehend the intruder who is responsible for the senseless murder."
Through their attorneys, the men declined to comment for this article.  With their home in disarray, they are now living in Virginia.  Their friends and associates are reluctant to speak about them publicly, seeking to protect their privacy.
Price, a lawyer at Arent Fox, also serves on the board of Equality Virginia, a gay rights group, where Ward formerly was development director.
In her e-mailed responses to questions, Kathy Wone cited the investigation in declining to share her view of the men, with whom she was friendly through her husband. She is being advised by Eric H. Holder Jr., a former U.S. deputy attorney general, and Benjamin J. Razi, who work at Covington & Burling, her husband's former firm.
Describing her emotional state in her e-mail, she said: "It hurts me a great deal to think that whoever took Robert's life is probably going on with life as usual while I'm struggling to close an enormous, gaping wound and move on; I can't help but shake my head at that picture of incredible unfairness."
The Wones met in January 2002 at a conference in Philadelphia, where they struck up a conversation that continued as they took a late-night stroll and ended up at a Cosi cafe eating s'mores. "It was cold that night," recalled Kathy Wone, a public-interest manager for the American Health Lawyers Association. "But we didn't feel it."
Until then, Robert Wone had concentrated on his career, pro bono work and keeping up with a wide network of friends, including Price. Small-framed and boyishly handsome, he often seemed more mature than his years, urging friends to buy life insurance and arrange their wills.
In interviews, friends described him as energetic and earnest, with a touch of street savvy born of growing up in New York. Jason Torchinsky, who had shared an Arlington apartment with Wone, said his friend had kept a baseball bat under his bed for self-defense and carried two wallets — one of them an empty decoy in case he was mugged.
The son of a retired bank executive and teacher, Wone had always been serious. As a youngster growing up in Brooklyn, some classmates at his all-boys Catholic high school predicted that he would be the first Asian American president.
At William & Mary in the mid-1990s, he majored in public policy and immersed himself in student government, through which he became friendly with Price. At exam time, Wone liked to sneak around the library, handing out candy to unsuspecting students. "He was about random acts of kindness," said classmate Tara Ragone. "It was like a Disney movie."
Although he seemed a natural politician, remembering names and keeping in touch, Wone shunned the spotlight. "He often said he'd love to be chief of staff," classmate Michelle Kang said. "He wanted to be the person in the background who made it all happen."
After graduating from the University of Pennsylvania law school, Wone clerked for a federal judge before landing a job at Covington & Burling. His work was his focus until he met Kathy. Within months, he was talking about marriage. "I was stunned," Torchinsky said. "I had never seen him so interested in anybody. It was like this instant thing."
They were married in 2003. Robert turned 30 the next year, an event marked by a party at the home of Price, Zaborsky and Ward, who were then living on Capitol Hill. The Wones bought a townhouse in Oakton and began talking about adopting a baby girl from China.
Then, in the first week of July, Wone started a new job as general counsel at Radio Free Asia, which broadcasts news in Asian countries that do not get free media. It was a dream position, allowing him to be the legal version of a jack-of-all trades.
More than a week before he died, Wone told his wife that he planned to work late Aug. 2, attending a seminar and then making a stop at Radio Free Asia to meet the night staff. He said he might stay over in the city and visit an old friend — either Price or another William & Mary alum. "Robert was trying to kill three birds with one stone," Kathy Wone wrote. "Attend a class, get to know more of the Radio Free Asia staff and spend time with a friend."
"I thought it was a great idea," she recalled. "Our marriage was such that I completely trusted and supported pretty much anything he wanted to pursue."
A few days later, she said, her husband told her that he'd stay at Price's house. On the morning of Aug. 2, the couple worked out at their gym and then took Metro into the District. As usual, he walked her to her office, where they kissed goodbye.
At 6 p.m., he arrived at the seminar, after which he called his wife to say good night. At close to 10, he arrived at his office. He stayed for 15 minutes, introducing himself to the staff, before heading off to see his friends on Swann Street.
Staff writers Henri E. Cauvin and Allison Klein contributed to this report.