Nowhere To Go But Up
The news stories pulled from the archives to mark Robert's murder three years ago this week are pretty depressing.  We saw the hazy details of the crime leaking out, the defendants' narratives take shape, and many testimonials on Robert's life.  The magnitude of the loss began to emerge.
Deep in the archives, however, is a real gem.  An early sign as to what this young man was to become; his life dedicated to service, community and action.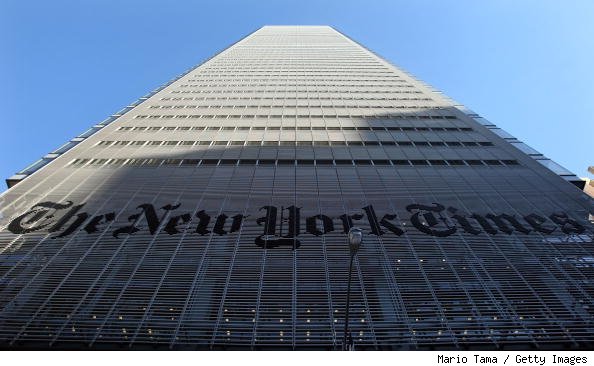 In January 1991, a precocious 17 year-old kid from Brooklyn fired off a letter to the editor at the New York Times.
He wrote to take exception with a rule on the New York City books that prevented anyone under the age of 18 to serve on community planning boards, in particular a seat to be set side for a high school student.
He tried to gain a seat on the board but had been rejected.  In a well-written letter this teenage activist noted the problem, proposed a fix by way of the New York State Legislature and spoke to the upside of changing the law.
Young People Belong on Community Boards

To the Editor:  "The New York City Board of Education plans to add a high school student as a nonvoting member to give the board's adults a youngster's perspective on school life" (news article, Jan. 3). New York City's community planning boards need something similar.

According to the New York City Charter, community board members are appointed by the borough president in consultation with the respective City Council members and must have "a residence, business, professional or other significant interest in the district." That is the only requirement.  However, in my attempts to gain a seat on my community board, I was rejected because of New York State Public Officers Law (Article 2, Section 3, Paragraph 1), which stipulates an age requirement of 18 to hold civil office. The only exceptions are youth boards, youth commissions or recreation commissions, where members may be 16 years or older.

This law should be re-examined and changed by the State Legislature.  Community boards are advisory by nature. They provide a forum for many community views on local issues to be heard and aired.  An opportunity must be made for the youth of the city to gain representation on these boards as well.  Youths who are able to gain the nomination of the borough president and City Council member to a community board should be able to serve.

I believe that a well-motivated, qualified youth can serve as a capable member of a community board, contributing a different viewpoint on matters that affect the whole community. The state law should be changed to correct this situation. Until such a change takes place, community boards will continue to lack a voice from this vital segment of our city's population.

ROBERT E. WONE Brooklyn, Jan. 6, 1991   The writer is a high school student.
After the jump, an article from the Richmond Times-Dispatch on Robert's murder.  The piece recycled bits that surfaced earlier in the week but also included the thoughts from many who knew him well – friends from William and Mary and former work colleagues.
Slain lawyer a friend to many / Victim, who was a new hire with Radio Free Asia in D.C., was 'an infectious personality'
ANDREW PETKOFSKY, Times-Dispatch Staff Writer; 5 August 2006, Page B6
Robert Wone took quiet pleasure in helping other people and working to improve the world.
That was clear to many who knew him as a College of William and Mary student leader in the 1990s and, more recently, as a lawyer living in Northern Virginia and practicing in Washington.
It was also clear to Sarah Jackson-Han, who participated in hiring Wone, 32, as general counsel to Radio Free Asia just a month before he was slain by an intruder this week at the home of a friend in Washington.
"He felt very strongly that he was actually making a contribution to the cause of free expression," said Jackson-Han, Radio Free Asia's communications director. "He really felt like he was doing a public service."
Wone, who lived in Fairfax County with his wife, Katherine, was found stabbed to death just before midnight Wednesday in the northwest Washington town house of a friend he had known since their college days at William and Mary.
Police reported the death and its location, and college officials confirmed the residence belonged to Wone's college friend.
Initially, detectives were looking into the possibility that a burglar broke into the house and encountered Wone by chance. But investigators told The Washington Post there were no immediate signs of forced entry. And authorities believe that the knife used to stab Wone came from the kitchen, an investigator said.
Police continued to search the home for evidence last night. "The evidence we have found so far would lead us to believe Mr. Wone was not the victim of some happenstance," said police Sgt. Brett Parson. "This attack was specific toward him."
Police have made no arrest in the case.
On the evening of his death, Wone had remained in Washington after work to attend a continuing legal-education class and apparently planned to stay overnight at his friend's town house, Jackson-Han said.
Wone, who until July was a senior associate for the law firm of Covington & Burling, was used to working long hours and made a habit of stopping by Radio Free Asia's DuPont Circle offices late at night to become familiar with all aspects of the operation, Jackson-Han said.
"He was a very gentle, extremely bright and very caring person," said W. Samuel Sadler, student affairs vice president at William and Mary. "He always tried to support other people in what they were doing."
Wone attended W&M as a Monroe Scholar, an honor offered to the top 2 percent of applicants, and graduated in 1996 with a bachelor of arts degree in public policy. He earned a law degree from the University of Pennsylvania Law School in 1999 and then spent a year as a law clerk for U.S. District Judge Raymond A. Jackson in Norfolk.
In 2000, Wone joined Covington & Burling as a litigator focusing on employment law and commercial real estate. While at the firm, he volunteered his time as a lawyer for nonprofit organizations. He was also active in the Asian-American community and was president-elect of the Asian Pacific American Bar Association of the Greater Washington Area.
Tara Ragone, one of many W&M classmates who maintained a long friendship with Wone, said her friend served in leadership roles without ever calling attention to himself. Those ranged from student government posts to serving as an aide to the college president.
One year, Ragone took on leadership of a large annual campus drive in which students volunteer as candidates for bone-marrow transplants, she said. Two weeks before the event was scheduled, she confessed to Wone that she was in over her head and might not be able to make all the arrangements.
Over the next few days, Ragone got help from new volunteers, from the student government and from a grant award that she had not applied for.
"It turns out they were all somehow connected to Robert, and Robert had quietly gone around and pleaded my case," she said. "He was very much about helping in a quiet way."
Jonas Geissler was a college friend of Wone's and, more recently, lived near him in Northern Virginia and attended Grace Community Church in Arlington, where Wone taught Sunday school.
Wone, who was best man at Geissler's wedding about six weeks ago, liked to get together with friends for dinners that turned into hours-long conversations, Geissler said.
"At each stage of his life, you could point to another huge network of people that got to know him," Geissler said. "He was the type of guy, such an infectious personality, that people did not want to lose track of him."
And Wone was good at keeping up relationships.
"He personally wrote long notes on annual Christmas cards to at least a few hundred people each," college friend Michelle Kang said in an e-mail. "I always marveled each year when I would get a note or phone call from him on my birthday, anniversary and even my son's birthday. His caring was limitless."
People who knew him said Wone moved to his job at Radio Free Asia out of commitment to improving the world. His own family had emigrated from southern China, said his former colleague Jackson- Han, and his wife's family had come from North Korea, a country to which Radio Free Asia broadcasts.
"It's a tragedy," Jackson-Han said. "I can tell you that everybody is devastated."
-posted by Craig