Dateline: Swann Street
Legendary muckraker and irritant I.F. Stone is credited with this critique of the Washington Post: "It's a great newspaper.  You never know on what page you'll find a front-page story."
On August 4, 2006 they got it right; news of Robert's murder was front-page of the Metro section.  This is where we first see some of the crime's details and elements of the defendants' narrative emerge: no signs of forced entry into the home, MPD "interviewing" other residents of the 1509 Swann, whether anything was stolen from the home and lastly the  'intruder'  theory/alibi.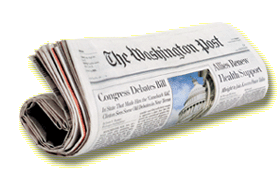 Looking back, an interesting line jumps out from the article, attributed only to a "source familiar with the case."   The Post reported that "…an intruder broke into the house and found Wone, who had just gone to bed, on the first floor."
Divining who this source may have been isn't easy.  Was it MPD or someone close to the then-suspects?  An MPD official would've certainly have known it was the second floor that Robert was on.  The mention of the both 'intruder' and knowing Robert "had just gone to bed," sounds like someone who may have had an inside track.
Lawyer Killed In Stabbing At Rowhouse In Northwest

Allison Klein, Washington Post Staff Writer  4 August 2006, B01

A lawyer known for being active in the Asian American community was stabbed to death Wednesday night at a townhouse in Northwest Washington, police said.

Robert Wone, 32, who lived in Oakton, was discovered about 11:45 p.m. in the 1500 block of Swann Street NW, on the eastern edge of the Dupont Circle neighborhood. Police have made no arrests.
Detectives are looking into the possibility that Wone was killed by an intruder who broke into the home, which sits in the middle of the block on a narrow, tree-lined street.  Wone was stabbed in the chest three times with a butcher knife, police said.
For the past month, Wone had been general counsel for Radio Free Asia, a nonprofit group that broadcasts news in Asian countries that do not have free media. Before that, he had worked for six years as an associate at the law firm Covington & Burling in Washington.
Wone, who grew up in New York, was president-elect of the Asian Pacific American Bar Association's Washington area chapter.

"We are devastated," said Sarah Jackson-Han, communications director for Radio Free Asia. "He had been here since July, and he had already made a terrific impression on everyone. He was a self-effacing, charming, lovely guy."

Wone lived in (Oakton, VA) with his wife, Katherine Wone, whom he married in 2003.  She did not wish to speak with reporters yesterday, according to someone who answered the door at the home.

A source familiar with the case said Wone was working late Wednesday night and had stayed at a friend's house rather than drive home to Oakton.  The source said an intruder broke into the house and found Wone, who had just gone to bed, on the first floor.

Officials would not confirm this account, saying detectives were investigating.  There were no immediate signs of forced entry into the house, said an investigator, who did not want to be identified because the case is open.

Capt. C.V. Morris, head of the police department's violent crimes unit, said yesterday that detectives were interviewing the other people who were in the home at the time.  Morris did not say how many people live there.

Nobody else in the home was attacked, Morris said.  "We're trying to find out if anything was taken from the home," he said.

In the hours before he was killed, Wone spent time with John Lindburg, general counsel of Radio Free Europe.  Lindburg, who has been in the business for many years, said he had taken an immediate liking to Wone and was "taking him under my wing."

"He had a very, very promising life ahead of him," Lindburg said.

The two got sandwiches at a Subway restaurant on H Street downtown, then attended a course on grant law offered by the D.C. Bar Association from 6 to 9 p.m., Lindburg said.

About 9:30 p.m., Lindburg went home, and Wone told him he was going back to the office, on M Street downtown.  It was unclear whether Wone made it there.  Jackson-Han said it was not unusual for Wone to be at work at unconventional hours.

"This past weekend, he came in just to see what happened on the weekends," she said. "And he brought ice cream for the staff."

Wone was raised in New York, but his family emigrated from southern China, Jackson-Han said.  He received a bachelor's degree in public policy from the College of William and Mary in Williamsburg, and his law degree from the University of Pennsylvania.  He then got a clerkship in Norfolk with Raymond A. Jackson, a federal judge in the Eastern District of Virginia.

Jackson performed the wedding ceremony for the Wones at the Wyndham Northwest Chicago Hotel in Itasca, Ill., according to a wedding announcement published in the New York Times.

In 2000, Wone joined Covington & Burling, where he was an associate focusing on employment law and commercial real estate.  While there, he donated time to several community organizations, including the Asian Pacific American Legal Resource Center, where he offered legal advice to merchants in the District.  Jeanne Turner, a secretary at Covington & Burling, described Wone as "an extremely dedicated attorney" who was efficient in the office and spent a lot of time helping people outside the office.

"Robert was a very kind, gentle, caring person," Turner said. "He was well respected by all his colleagues. When I think of Robert, I think of a beautiful smile."

Staff writer Karin Brulliard and staff researcher Magda Jean-Louis contributed to this report.
Later today – more of the first reports filed from Associated Press and the Richmond Times Dispatch.
-Craig