More Questions About The Investigation
It's hard to pinpoint exactly where the sloppy work began in this investigation.
The smart money says it occurred when DC Police failed to hit the red record button on the VCR for the first hour of Joe Price's questioning.   MPD's crack  A/V squad then failed to record a large portion Dylan Ward's interrogation too.   Damn Betamax.  They were off to a great start.
But the night was young and there still was an autopsy to screw up.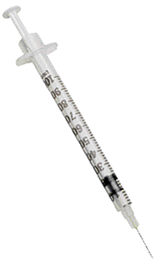 We learn that Deputy Medical Examiner Dr. Lois Goslinoski "found several needle puncture marks" on Robert's neck, chest, foot and hand.
She also believed  he was "incapacitated" but not restrained. Unfortunately she wasn't curious enough to test her hypothesis.
Goslinoski screened for the standard slate of street drugs which turned up nothing, but because she didn't take tissue samples from any of the puncture sites, the mystery of those wounds remains.
Yet there are those around town who might say that it's no mystery at all.
Another dinner date brought another WTF moment, this one shared by someone who traveled in the trouple's circle.
What we heard mirrors much of what's been assumed to fill much of the affidavit, statements and the 9-1-1 call:  the development of a narrative; an unfolding, fact-filled explanation of the evening's odd series of events.
Within a month after the public release of the affidavit, some who were close to the defendants seemed to be parroting talking points in an effort to discredit the autopsy findings.  The needle marks some said, came not from injections on the night of Robert's murder, but were in fact Dr. Golisinski's own handiwork.
This may lead some to believe that additional chapters of the narrative were being written not long after the affidavit first detonated last fall.
Conducting an autopsy is going to be an invasive process but groups of needle marks on the neck, chest, foot and hand would seem to deviate from standard procedures.  And for the record, Dr. Golisinoski says they were all pre-mortem.
We'll be curious if the defense actually goes after the autopsy with this theory or if what we heard was the result of someone just floating a trial balloon.  Certainly no pun intended.
Good luck on the stand, Dr. Goslinoski.  Bernie Grimm's attack on your work may have been focus-grouped.
-Craig