Empty Bottles
With the news that the three Swann housemates are co-habitating again, this time in McLean, come questions of how closely the family is sticking together.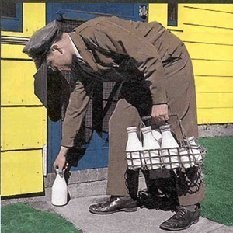 After Dylan's extradition back to DC, indictments and pre-trial release, the three housemates were encamped in a luxury rental apartment at 16th & R, having unloaded 1509 Swann, at about $200,000 to the good.
Several months later Dylan up and left for the leafy and pricey enclave in Northern Virginia.  Why the split?
He was no stranger to McLean; in fact all three had lived at Victor's aunt's home while investigators "owned" 1509 for weeks following the murder in 2006.   Now all three of them are back together on Ariel Way.  Why the reunion?
Read what you may into the current living arrangement as far as them hanging together, lest they….  you get the drift.  But perhaps it's a simpler explanation that has brought the three back together again under one roof.  Economics?
Let's do the math and see what's left after the milk money.
Calculating the enormous legal costs the three face is difficult.  In his 2008 fund raising plea Joe said the legal costs would run into the "hundreds of thousands of dollars."  That optimistic amount seems so Spring 2009 to us.  The meter is still running.
The Four Horsemen probably bill the better part of $600 an hour each.  Though we've heard from some who believe that the defense attorneys might offer the three discounted hourly rates or retainers, the idea that this case may be a loss leader but high profile enough to compensate.  (We'll do what we can to publicize their work).  And others have estimated costs for just the two month trial alone running over a million.  Ouch.
That's a lot of checks to cut.  What's on the income side of the balance sheet?
We learned from the Legal Times Mike Scarcella that Price was fired from Arent Fox in January.  Settlement and buy-out details are unknown, but scratch one steady income. 
A quick phone call to AB Data informs us that Mr. Ward "…no longer works here," and no forwarding business information available, thank you.   Scratch paycheck number two.  While Dylan may still be making money on the side as a masseuse, or perhaps a chef, he's got two attorney's mouths to feed, David Schertler and Robert Spagnoletti.
For the legal bills and living expenses there's always the income from Victor's MilkPEP job to fall back on, right?  Not so fast.
Having worked in marketing at the IDFA for years it seems Victor has moved on, at least according to his Linkedin profile. Scratch the third income stream.
Victor's tenure at MilkPEP coincided with the award winning "Got Milk" campaign.
Wildly successful, the milk mustache has become an iconic symbol for the dairy industry.
Dozens of celebrities have lent their names to the marketing program and MilkPEP's efforts were recognized by numerous awards.
But it seems like that milk wagon may be running dry and Victor's aunt has come to the rescue in some ways.
The $3,500 rent at the 16th Street apartment may have been a drain on the trouple's resources.   Rather than plow untold thousands into rent at The Regent, they can use that money on defense experts to pick apart Ashley's Reagent.
–posted by Craig