About that time line
It's not an understatement to say there are dozens of inconsistencies when comparing the defendants' affidavit statements against each other.  Trying to match their statements to the 9-1-1 call becomes even more hypnotizing.
And we thought we wouldn't have enough material to carry the next ten months.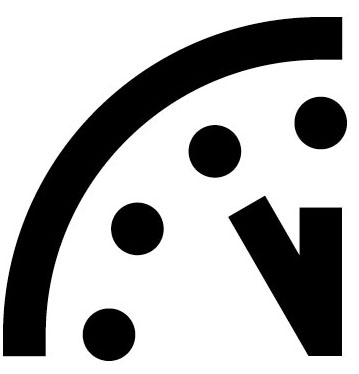 About five minutes into the 911 call Victor asks the time.
The dispatcher asks, "at the moment?"  Maybe not the sort of question she's used to hearing from a distraught caller with a life or death emergency. "Yes," Victor says.
She responds, "2354, it's 11:54…"  You hear Victor say to someone, "11:54."
Who wanted to know the time?  Why?   Was the time important to the alleged first-aid Robert was getting from former Eagle Scout Joe Price?
The clock was ticking.  It was Doomsday.
Page 8 of the affidavit has the curious contradiction.  The second paragraph of Victor's statement has him relaying the events of the evening to police.  You know the part, the one in which Victor talks about that magic second towel.
It's in this section that Victor says that it was Joe who was wanting to know the time.  "She said it was 11:43," he tells police.  The affidavit goes on to clarify 11:54 as the actual time that happened.
This raises more than a few questions.  Why was knowing the time so important to Joe?  Where did Victor come up with 11:43 when talking with the detectives?  Why even mention that seemingly insignificant part of the phone call to police?
Since the 9-1-1 tape has been released many commentors have noted that Victor sounded less like someone freaking out over a horrific crime committed against an old friend and more as if laying out a narrative of the evening and getting it on record.
We've seen how important the supposed time line will be in this case.  The defense team has already said they will challenge the government's theory based on it.  There are only a couple fixed points:  Robert's arrival (as reported by the defendants) at about 10:30pm and the 11:49pm 911 call that ran about six minutes.
The more skeptical will wonder why Joe may have needed to time stamp the call.  Others may wonder if Victor just simply blew his line.
-posted by Craig