A Fascinating Find
When launching this effort a number of months ago it was our goal to grow an active community of those who would research, analyze and contribute ideas, leads & theories on this case.   The rewards are displayed here nearly every day.
"Bea" shared the eyecandydvds.com lead with us and another regular contributor took the baton and ran with it.  "Fascinating" took the time to attend and post on Friday's status hearing and he steps up again by diving into the public records to find another hidden gem.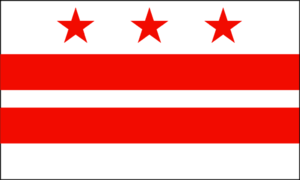 Anyone wishing to do business in the District of Columbia, even the proprietors of a smut shop, are required to register with the Department of Consumer and Regulatory Affairs.  
 By plumbing the depths of the DCRA database, Fascinating found Joe Price's registration for his planned Adams Morgan business.

File number L34317 lists Joe Price of 1050 Connecticut Avenue, NW (Arent Fox's DC HQ address) as the Registered Agent who applied for the license to operate on July 10, 2007.  Eye Candy DVDs LLC is listed as a active 'Domestic Limited Liability Company."
Also, CDinDC gets the assist for finding the property listing.
Thanks to all for the many contributions.  Keep up the good work.
-the Editors