Let's Put This Issue To  Bed
The last word on this curious piece of evidence found in Dylan Ward's bedroom.  In addition to Ralph Steadman's daring Shakespeare centerfold, the August 7, 2006  New Yorker is loaded with good reads. We're subscribers ourselves.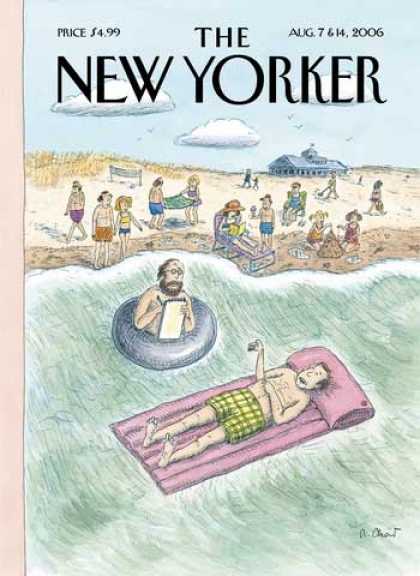 Roz Chast cover,  Steve Coll on A. Q.  Khan
Nicholas Lehmann on citizen journalism.  As if that's ever going to catch on.  Tips hat to I.F. Stone.
Fiction from longtime DC resident, Pulitzer prize winner and MacArthur fellow Edward P. Jones:  "Bad Neighbors"
Book review of a Samuel Beckett anthology.  More theater of the absurd.
The issue's table of contents is here.
Looking ahead: A peek inside the mailbag; WMRW-TV is back on the air; timeline tweaks; supporting cast.
-posted by Craig